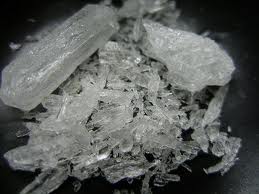 Why: an excellent example of how to set up your protagonist's ordinary world
Okay, embarrassing confession. I have only now finally started watching Breaking Bad. I'm in Season 1 and loving it. For a whole bunch of reasons, but I want to focus on an important one, which is taking the time to craft your character before you introduce the catalyst that is going to knock their status quo to hell.
Walt is the walking dead. (Different show same channel. haha) A chemistry teacher with students who could give a damn, financial pressures forcing him to get a sucky second job in a car wash and extended family (and really society at large) that doesn't respect him or his intelligence.
Then he gets a death sentence. Literally in a cancer diagnosis. And he finds himself waking up.
Maybe you've seen the DVD cover? The bald head of the actor? In the bad version of this story, he'd have gotten that badass look by the end of the pilot. He'd have had his first (mis)adventure and we'd be off and running for next week.
Except creator Vince Gilligan don't roll that way. This is a painful, funny (often in the most imappropriate moments) agonizing, feel-every-second drama with no neat wrap ups.
Kinda like life. Choices aren't easy, consequences are real and often long lasting, the tiniest things can come back and bite you in the ass later and humour comes out in the bleakest of moments.
All this is established and promised to us by the end of the pilot, with the second episode literally picking up where the first one left off. As (to quote his partner Jesse) "the nerdiest old man I know", we feel Walt's pain. Disenfranchised, living his life of quiet desperation and perhaps even thinking it's enough, after all, he does have a loving wife, great kid and baby on the way, he'd probably just keep going until his uneventful death.
But when you get such a profound wake up call, everything is up for re-examination. I have no idea where this is going to take me. But I do know that given such a powerful set up of a man shocked back to life, he isn't going anywhere anymore without a fight.
Now that's emotional connection to a character.
Series created by: Vince GIllian
SEE ALSO:
Jesse Pinkman (Breaking Bad) is great
Subscribe for bonus content and insider scoops!
Twittering away...
https://t.co/1UHQhm57rN Cautiously optimistic about the premise
- Wednesday Feb 21 - 9:20pm
SPOILER ALERT! A fabulous video that you absolutely SHOULD NOT WATCH if you have not yet seen The Good Place s1 fin… https://t.co/Jqf3UnxHg3
- Tuesday Feb 20 - 4:15am
Lose yourself in a funny, sexy urban fantasy romance! The Unlikeable Demon Hunter: Crave releases Feb 20 and to cel… https://t.co/WPcUSnVRRu
- Sunday Feb 18 - 4:56pm
Bet you didn't know you could pair tap dancing and Star Wars! https://t.co/GS2qzvH7nJ
- Friday Feb 16 - 8:45pm
Better late than never! Discovered the Haim Time podcast on Beats One. So good!
- Friday Feb 16 - 6:45pm
Tellulah's Old Darlings