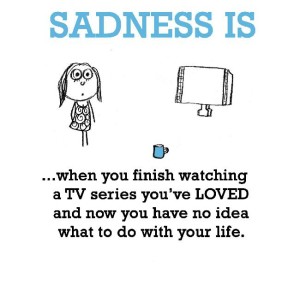 Last week, I shared my favourite Korean Dramas. But for those of you who don't want to read subtitles, here are five more TV binge watching shows, in no particular order.
Humans: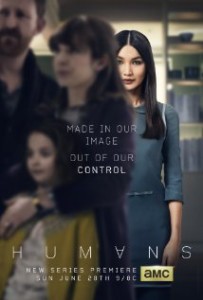 In a world… where everyone has synths (human looking robots) to do all variety of jobs, one family is turned upside down by the suspicion that something is seriously wrong with theirs. Gorgeous writing, this show wonders "what is the meaning of humanity when we're dealing with something that isn't human." For those of you hard-core people who only watch originals, this is the BBC remake of a Swedish show. Haven't seen the original but this one is phenomenal. Only one season so far so plenty of time to catch up.
You're The Worst: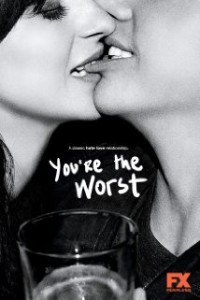 A show about two unlikeable people who don't believe in relationships and find themselves in one. Obviously, I was going to love this. Season one of this series was one of the smartest, funniest (like laughing out loud in every episode) shows I'd seen in forever. By the end of season two, I loved it as well, but I had to adjust my expectations on it. The second season gets much darker, but it's worth it. Great cast and I dare you not to fall in love with Kether Donohue's portrayal of Lindsay.
Mr. Robot: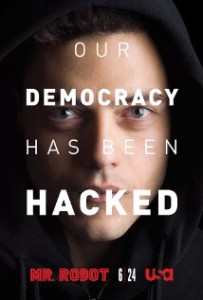 I literally just finished season one last night. Mr. Robot is a cyberpunk mystery about a drug-addicted hacker with social anxiety disorder who gets recruited for anarchy by the mysterious Mr. Robot. The twist may seem predictable but nothing plays out exactly as anticipated. Plus I loved the look of the show. There was this existential bleakness to it that reminded me of a 1970s European film. Don't expect humour, because you won't find it here. Great show.
Sherlock: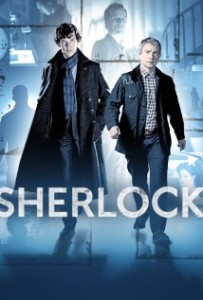 I know this one has been around a while, but I still meet people who haven't watched it, so if you are one of those, jump on this bandwagon. Now! It's Sherlock Holmes and Watson, in a smart, slick modern version featuring the amazing talents of Benedict Cumberbatch and Martin Freemen and brilliant writing of Steven Moffat. There are only 3 eps per season about 90 minutes each and 3 seasons, with the third one showcasing jaw-dropping incredible writing. Plus the Christmas special is coming up anytime now, so catch up quick.
Scott & Bailey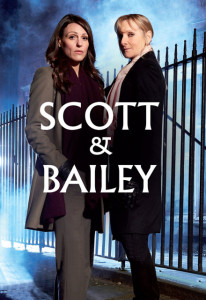 Another recent discovery of mine, although there are three seasons. Take two female cops who kick-ass at their jobs but personally are a mess, throw in compelling crimes, train wreck interpersonal dynamics and that darkness that Brits do so well in crime dramas and you get this must-see TV.
There you go, Darlings. Five ways to escape your families this holiday season. Don't say I never did anything for you.
xo
Tellulah
Subscribe for bonus content and insider scoops!
Twittering away...
SPOILER ALERT! A fabulous video that you absolutely SHOULD NOT WATCH if you have not yet seen The Good Place s1 fin… https://t.co/Jqf3UnxHg3
- Tuesday Feb 20 - 4:15am
Lose yourself in a funny, sexy urban fantasy romance! The Unlikeable Demon Hunter: Crave releases Feb 20 and to cel… https://t.co/WPcUSnVRRu
- Sunday Feb 18 - 4:56pm
Bet you didn't know you could pair tap dancing and Star Wars! https://t.co/GS2qzvH7nJ
- Friday Feb 16 - 8:45pm
Better late than never! Discovered the Haim Time podcast on Beats One. So good!
- Friday Feb 16 - 6:45pm
SNL, why did you cut this?! https://t.co/zW8qYyVfc0
- Tuesday Feb 13 - 12:45am
Tellulah's Old Darlings