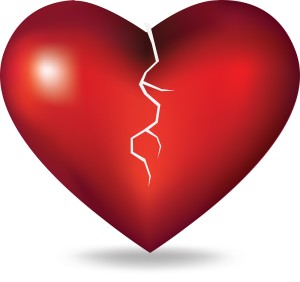 At the end of a Jewish wedding, it's traditional to have the groom stomp down on a glass wrapped in cloth. There are several reasons given for why this happens but the one my family raised me with was to remember that in the midst of joy there is always pain. In other words, this might be your wedding day, kiddo, but don't expect no happily ever after.
Those American love stories trading in HEAs, deliver them in absolutes. I like this. I too, as an author, deliver my HEAs in absolutes. Sure, everything might fall apart for my characters tomorrow, but today, in this instance when the story ends, I want to believe there are no conditions on their love and happiness.
Which brings me to the Korean dramas that I'm watching. Keep in mind, these are shows billed as romantic comedies, despite how sob inducing they can get. So I'm expecting an HEA. I think that out of the 6 series I've watched, only one has had an unconditional happy ending. No parents withholding approval so the characters couldn't get married. No lack of kids even though they were trying. No dashed dreams. All the rest have given us some happiness but with definite sorrow attached. The couple did not get to have it all.
The Bollywood romantic comedies I've watched are full-on HEA, as are the European ones. It got me wondering if there are other cultures that subscribe to a more bittersweet and perhaps more realistic view of love in their storytelling?
What's been your experiences?
As for me, while yes, I will still be continuing with the KDramas, I will also continue to be an unabashed fan of the absolute, full-stop happy ending. But maybe, I'll also walk away appreciating the fragility of love and happiness a little bit more.
Subscribe for bonus content and insider scoops!
Twittering away...
https://t.co/1UHQhm57rN Cautiously optimistic about the premise
- Wednesday Feb 21 - 9:20pm
SPOILER ALERT! A fabulous video that you absolutely SHOULD NOT WATCH if you have not yet seen The Good Place s1 fin… https://t.co/Jqf3UnxHg3
- Tuesday Feb 20 - 4:15am
Lose yourself in a funny, sexy urban fantasy romance! The Unlikeable Demon Hunter: Crave releases Feb 20 and to cel… https://t.co/WPcUSnVRRu
- Sunday Feb 18 - 4:56pm
Bet you didn't know you could pair tap dancing and Star Wars! https://t.co/GS2qzvH7nJ
- Friday Feb 16 - 8:45pm
Better late than never! Discovered the Haim Time podcast on Beats One. So good!
- Friday Feb 16 - 6:45pm
Tellulah's Old Darlings