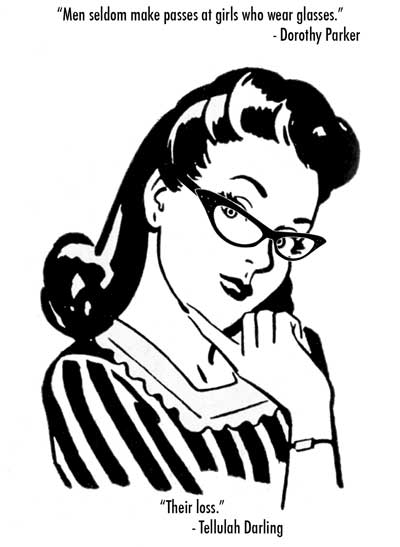 Last week I read an anger-inducing article about how The Children's Place had to pull some of their girls' t-shirts because the message was essentially shop, wear diamonds and don't use your brain. Yeah, my highest aspiration for my daughter is for her to become a reality show contestant or trophy wife. *not*
To counteract this offensive dumbing down of our girls, I thought, since the fall season is upon us, I'd celebrate some excellent females on TV today.
10) Alicia Florrick, The Good Wife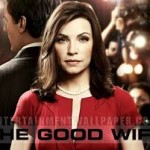 Alicia lands at #10 because of her past as the good little woman. However, with the catalyst of her shrugging off that s*$t, we saw her blossom. She combines a sharp legal mind, with great parenting and an all-around refusal to compromise.
#9) Ava Crowder, Justified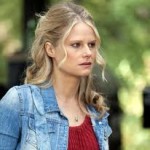 Ava may look like a soft southern gal, but underestimate her at your peril. As her husband found out. Years of abuse led to Ava refusing to take anymore BS. Not only is she eminently capable of taking care of herself, she's stepped up as an equal partner in her current business activities, making tough choices and overcoming even tougher obstacles.
#8) Princess Bubblegum, Adventure Time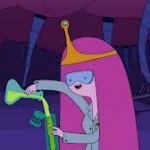 Don't let the pink fool you. This princess is all about science and ruling through wisdom and kindness. Plus she's got more than a hint of mad inventor in her, so there is no downside. The one princess I'm happy to have my kid adore.
#7) Sarah Manning, Orphan Black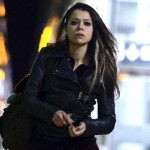 A sci-fi female heavy show, where every single one of the women is smart. Sarah may have started out with street smarts, but the crazy, life threatening situation she was thrown into in the pilot, quickly allowed all her critical thinking and staying-one-step ahead intelligence to shine. I cannot rave about this show enough and the diversity and complexity of all the female characters.
#6) Emily Thorne, Revenge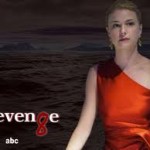 Despite having had her childhood ripped from her in a totally traumatic way, Emily took back her life and is taking no prisoners as she systematically destroys everyone who screwed her and her father over. While her revenge agenda may been private, even her public persona is one where she wears her credentials of her brilliance at school proudly. Plus, the one guy who really knows what's going on, loves her for her mind as much as her sexy outsides.
#5) Dr. Mindy Lahari, The Mindy Project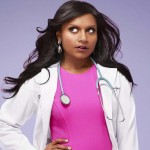 Forget my massive crush on the brilliantly talented Mindy Kaling who writes, produces and stars in this show. Or the fact that it's so nice to get some diversity without this being an "issue" show. Dr. Lahari rocks. Sure, she might wish her life was like a Nora Ephron movie (but come on, who doesn't?) but that never leads to her dumbing herself down. She wears her intelligence and the respect she commands as an excellent doctor with pride And mentors young women to do the same. There is no one like her on TV and I just love her so much.
#4) Amy Farrah Fowler, The Big Bang Theory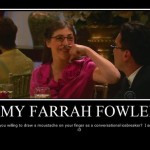 We don't get to see a lot of females with Ph.Ds in neurobiology on TV. Certainly not funny ones. Amy is that stereotrypical nerd girl who subverts the stereotype with a burning sexual curiousity. No cats for this chick. Plus, she is the absolute equal and often superior to her boyfriend, pop icon brain Dr. Sheldon Cooper. She doesn't back down and she doesn't back off but will still sway in faint-hearted joy when presented with a tiara. This is how you write facets.
#3) Alex Dunphy, Modern Family
We first met Alex at 13 yrs old, clearly the smartest one in her family. What I love, is that as we've watched her move through her teens, Alex has essentially stayed true to herself. And now, we're seeing her bloom – coming into her own and finding people who think she is super cool for playing the bass and being smart. She's the "hang in there because once you graduate you will have an amazing life" story that I wish I'd had reflected to me when I was a kid. Also, she knows that while her sister Haley's admirers may be cuter than hers, her male fans will grow up to employ Haley's.
#2) Daenerys Targaryen, Game of Thrones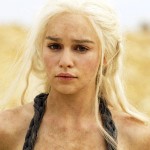 She's the Khaleesi, dammnit! In a world where women are prized for looks and breeding ability, she is a leader engaged in a to-the-death power struggle and holding her own against assassination attempts, patriarchal condescension and the elements while keeping her people alive and committed to the cause. She knows when to play her strengths and when to let herself be underestimated in order to gain the upper hand, but there is no doubt that after one encounter, she is never underestimated again.
#1) Kari Byron, Mythbusters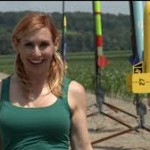 Look! It's the elusive real live smart women and not a figment of someone's imagination! Kari can blow things up, weld, engineer and discuss scientific concepts all with a great sense of humour. She's a sculpter and a pop culture role model. I'm thrilled that of all the women my daughter could admire in our media saturated culture, that Kari is her idol.
So YAY for these smart females, real or fictious. And here's to the day when I can't make a top ten list because there are too damn many of them.
Subscribe for bonus content and insider scoops!
Tellulah's Old Darlings