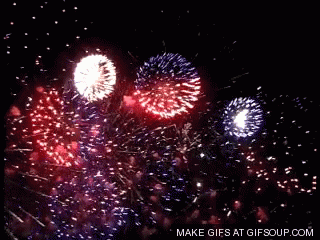 This Spring Equinox, March 20, 2014 sees Sophie take on Zeus and Hades in the final showdown to save humanity. Happily, you'll be able to find out if she's successful or if humans bite it, as the final instalment in The Blooming Goddess Trilogy, My Life From Hell, launches that same day! (A Greek mythology, YA romantic comedy book.)
For all you lovely people who tweeted me all kinds of creative versions of "WTF?!!! HOW COULD YOU LEAVE ME LIKE THIS? I WANT THE NEXT BOOK NOW YOU *&*%%%%!!!", hopefully, this will be soon enough to satisfy your curiousity. *grin*
Here's the synopsis:
To say that Sophie is at the top of her game with one only week until Spring Equinox and the final showdown with Zeus and Hades, would be, well, lying. The Goddess of Spring feels more like the Goddess of "Bzz Thanks For Playing" than any savior of humanity. And could her relationships be more messed up?
Good times.
Sophie is convinced that things can't get any worse than having to crawl back to her mother Demeter and beg for assistance, but she's about to find out how very wrong she is.
It's a race against time to implement the big battle strategy in the YA romantic comedy/Greek mythology finale My Life From Hell. Love meets comedy with a whole lot of sass in book three of this teen fantasy romance series. Save herself; save the world. Humanity may be screwed.
Spread the word.
And consider yourselves, warned … heh heh
Subscribe for bonus content and insider scoops!
Twittering away...
Finally worked my way through my TBR pile to Keystone by Dannika Dark and I'm so glad I did! https://t.co/7mNkl5f3dP https://t.co/DQRCBD1xCf
- Sunday Feb 25 - 4:54pm
Husband just remembered that once, when asked what she wanted to be when she grew up, my kid replied, "I wanna be on stilts!" #soproud
- Friday Feb 23 - 9:25pm
https://t.co/1UHQhm57rN Cautiously optimistic about the premise
- Wednesday Feb 21 - 9:20pm
SPOILER ALERT! A fabulous video that you absolutely SHOULD NOT WATCH if you have not yet seen The Good Place s1 fin… https://t.co/Jqf3UnxHg3
- Tuesday Feb 20 - 4:15am
Lose yourself in a funny, sexy urban fantasy romance! The Unlikeable Demon Hunter: Crave releases Feb 20 and to cel… https://t.co/WPcUSnVRRu
- Sunday Feb 18 - 4:56pm
Tellulah's Old Darlings