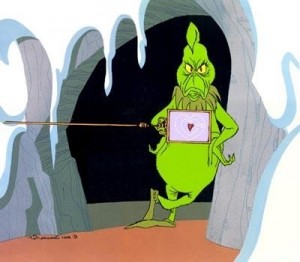 "Romantic comedies suck!" I cannot tell you how many times I've heard this statement in some form. And I don't know who I get madder at – the haters who unilaterally dismiss this entire genre (or romance in general) or the lazy writers who give that argument some weight.
Hollywood, I'm looking at you here. Because let's look at the typical scenario, shall we? Take 1 klutzy heroine in ridiculous shoes that supposedly typify the footwear that every women of good taste desires and pair her with a handsome jerk who will, at the crucial moment show his vulnerable side. Throw in snarky sidekick who many of us actually like better than the protagonist but she's only cable pretty not network hot so forget it, she'll never make lead. Make sure that there is a stupid secret – a bet that no one would make in real life is always a good one so that its reveal can prompt that most tired of airport chases.
Did I miss anything?
Good romantic comedies are really hard to write. Good romances are really hard to write. And no, I'm not saying this because I write YA romantic comedy books. I'm saying this as a lifelong consumer of the damn things. We all know how it's going to end so that journey to HEA better be one hell of a ride. Enough to make us forget that we know exactly how things are going to turn out.
Tension and yearning. That's what I want. I want to be dying because they haven't yet figured it out. I want butterflies in my stomach when they finally kiss. Like I'm cheering out loud with glee.
And that's why I want to give an "I'm not worthy" bow at the feet of Mindy Kaling. I don't know what prompted TPTB to put her brilliant romcom series The Mindy Project on hiatus, but its final episode before the break a couple of weeks ago was killer!
Not only is her character Dr. Mindy Lahiri the total opposite of the Kate Hudsons of the world in that she is beautiful in a real person way, is a doctor (yay for smart girls!) and who, on the show, I have yet to see devote screen time to Manolo Blahniks. She is also super confident. Confidence is sexy. Perhaps for her, it's to the point of delusion sometimes but hey, that's comedy.
You want tension and yearning? This lady has now given us a season and a half of it with Danny Castellano.
In terms of books though, if you want my fav, check out Bet Me by Jennifer Crusie. Discover the novels of Ruthie Knox and Rachel Gibson. For movies, it doesn't get better than When Harry Met Sally and The Princess Bride. Yeah, I know that those movie references are old, but that makes my point. Hollywood is just doing nothing good with this genre.
So I ask you, darlings, what's your experience with reading and watching romantic comedies? Or romance in general? Do you get judged? Do you find it predictable? Which ones make you forget the predictability and sweep you away?
Tell me and let's swap notes.
Subscribe for bonus content and insider scoops!
Twittering away...
https://t.co/1UHQhm57rN Cautiously optimistic about the premise
- Wednesday Feb 21 - 9:20pm
SPOILER ALERT! A fabulous video that you absolutely SHOULD NOT WATCH if you have not yet seen The Good Place s1 fin… https://t.co/Jqf3UnxHg3
- Tuesday Feb 20 - 4:15am
Lose yourself in a funny, sexy urban fantasy romance! The Unlikeable Demon Hunter: Crave releases Feb 20 and to cel… https://t.co/WPcUSnVRRu
- Sunday Feb 18 - 4:56pm
Bet you didn't know you could pair tap dancing and Star Wars! https://t.co/GS2qzvH7nJ
- Friday Feb 16 - 8:45pm
Better late than never! Discovered the Haim Time podcast on Beats One. So good!
- Friday Feb 16 - 6:45pm
Tellulah's Old Darlings