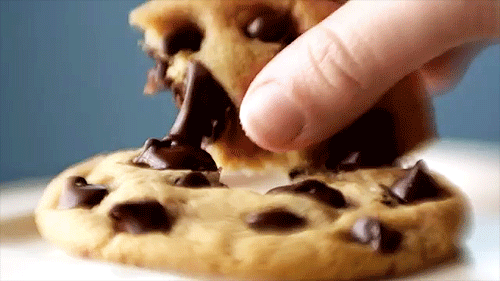 Forget Kindergarten. All I really need to know I learned in YA. And because I'm a giver, I share these valuable life lessons.
So let's dive in, shall we?
1) Share: Why limit myself to one boy when I can share myself with two? If sharing in this way seems like a lot of work, relax. One will turn out to be evil or, the one I actually like, who is probably unsuitable, will get super jealous and finally make his move. Then I will be down to one and it won't seem so daunting anymore.
2) Be fair: Whether it's odd weather patterns, new alien neighbours, or strangers who seem to sparkle, give each a fair shot. It might lead to a new and wonderful chapter in my life. Or death, but that's the chance I take.
3) Don't hit people: … unless I really mean it. Hesitating can get me killed. So if I pick up that fire poker/gun/wooden stake, follow through with determination.
4) Put things away: When I have an impromptu visit from my crush, do I really want him tripping over my ratty underwear or bra? I think not. Drawers and hampers. Use them.
5) Clean up my messes: This is a tough one since ultraviolet light can show up all kinds of fluids. So if I'm going to become entangled with (hunt) a paranormal entity, I should aim for one that dissolves upon killing.
6) Don't steal: Boyfriends, letters, hacked emails – karma will come back and bite me in the ass. So hands off unless it is mine.
7) Say sorry: But don't fall into the trap of letting a guy keep screwing me over then apologizing for it. That is not cool. It is not love. It is abuse.
8) Wash my hands before eating: Well, d'uh. Somehow, like paying for things, often this just is omitted. But I'm gonna err on the side of cleanliness on this one.
9) Flush: And if I'm with a guy who doesn't, rethink my choices.
10) Eat warm cookies: Yes and also a good application of #1, share. Speaks to karma and character.
11) Live a balanced life: All dystopian rebellion and no play makes Tellulah a dull girl.
12) Nap: And if I'm on the run, learn to sleep sitting up. Make sure I trust that those new companions I met on the road will not slit my throat/rob me/turn me in to the scary authorities while I sleep. If in doubt, skip the nap.
13) Watch out for traffic, hold hands, stick together: The buddy system may save my life. Plus chances are, if the apocalypse does happen, I'll somehow be stuck with the insufferable yet swoony boy I'm destined to be with so yeah, hold his hand and don't let him leave. Unless we get to have angry "make up" kissing. Or relieved "thought you were dead" kissing. In which case, time apart may not be a bad thing.
14) Wonder: Why life is unfair. Why the entire student body is staring and whispering. Why that guy is such a jerk. Why my best friend was eaten by werewolves. This is definitely a time of wonder.
15) Everyone dies: And if I want mine to be later rather than sooner, I should not ignore signs of a) supernatural beings, b) movement toward a dystopian society or c) unnatural global volcanic eruptions. Instead, I should take it as a sign to get a good exercise regime going. Sign up for weapon training and fighting. Learn how to make a fire from spit and a snowflake, and how to MacGyver everything.
16) Look: … on the bright side and realize that a zombie apocalypse/vamp infestation/alien invasion/totalitarian government is not scary or a tragedy, but rather, a great way to tap into my full potential.
Glass half full. Thanks YA!
Subscribe for bonus content and insider scoops!
Twittering away...
https://t.co/1UHQhm57rN Cautiously optimistic about the premise
- Wednesday Feb 21 - 9:20pm
SPOILER ALERT! A fabulous video that you absolutely SHOULD NOT WATCH if you have not yet seen The Good Place s1 fin… https://t.co/Jqf3UnxHg3
- Tuesday Feb 20 - 4:15am
Lose yourself in a funny, sexy urban fantasy romance! The Unlikeable Demon Hunter: Crave releases Feb 20 and to cel… https://t.co/WPcUSnVRRu
- Sunday Feb 18 - 4:56pm
Bet you didn't know you could pair tap dancing and Star Wars! https://t.co/GS2qzvH7nJ
- Friday Feb 16 - 8:45pm
Better late than never! Discovered the Haim Time podcast on Beats One. So good!
- Friday Feb 16 - 6:45pm
Tellulah's Old Darlings