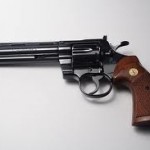 Why: a seemingly inflexible moral code that he uses to his advantage.
Moral codes are important because they tell us how a character is going to act in any given situation. Now, most of the time, we can assume that a character's moral code is pretty much in line with that of our general society. Unless that person is Dexter or Nancy Botwin, or some other person who lives outside society's moral code, it's pretty much a given they'll agree with us and our laws.
Especially if that person is a US Marshall. Should be a no-brainer. Should mean we know exactly how this guy is going to act. Always on the right side of the law. And what that means – he's an upstanding citizen.
Raylan has one bottom line. If someone draws their gun first on him, he'll shoot. And since he's the better draw, they'll be dead. But it'll be justified and he gives them fair warning. "Justified". It all comes down to that.
What an honorable guy. Yet, let's look at how this is used in the pilot.
SPOILER:
We meet Raylan having given a drug dealer 24 hours notice to leave town. And we're down to the wire. It's tense. Ultimately, the guy tries to draw on Raylan and, of course, bites it. Well, drug dealer is a bad guy, this is what bad guys do. Sure. Thing is, while Raylan's actions are technically by-the-book, we start to get the feeling that perhaps Raylan drove him into this corner precisely so that he COULD shoot him.
Later, Raylan has an encounter with Boyd, a guy he used to dig coal with who is now a Neo Nazi and gunning for Raylan. Of course there is the showdown and Boyd draws and Raylan gets him first. And yet, Boyd doesn't die. Even though we're told that Raylan taught students to shoot for the heart, Raylan missed. Just a tad but enough to mean the difference between life and death.
Raylan should have killed Boyd. He didn't. Raylan's moral line is flexible. Want vigilante justice? Bad guy dead. Want justice but not to the extreme – bad guy lives. Raylan is using his moral code to play judge, jury and God.
That is an excellent character trait. Because it makes him unpredictable. Yes, he is carrying out the law. And yes, he never crosses the line into breaking the law. And yet, that line is fuzzy and grey and redrawn to the edge of what's legal as suits Raylan. In this modern society, he is the self-appointed sheriff of his wild west, answering to the higher power of justice but through his own filter.
How fun is that?
Series created by: Graham Yost, based on the short story by Elmore Leonard.
SEE ALSO:
Subscribe for bonus content and insider scoops!
Twittering away...
https://t.co/1UHQhm57rN Cautiously optimistic about the premise
- Wednesday Feb 21 - 9:20pm
SPOILER ALERT! A fabulous video that you absolutely SHOULD NOT WATCH if you have not yet seen The Good Place s1 fin… https://t.co/Jqf3UnxHg3
- Tuesday Feb 20 - 4:15am
Lose yourself in a funny, sexy urban fantasy romance! The Unlikeable Demon Hunter: Crave releases Feb 20 and to cel… https://t.co/WPcUSnVRRu
- Sunday Feb 18 - 4:56pm
Bet you didn't know you could pair tap dancing and Star Wars! https://t.co/GS2qzvH7nJ
- Friday Feb 16 - 8:45pm
Better late than never! Discovered the Haim Time podcast on Beats One. So good!
- Friday Feb 16 - 6:45pm
Tellulah's Old Darlings