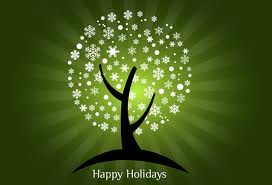 Well, we've hit the end of the year and I'm exhausted. How about you? Thank you all so much for your support with my debut YA romantic comedy Sam Cruz's Infallible Guide to Getting Girls. Your word of mouth has allowed it to travel to all corners of the globe. As an author, that's so amazing for me! Please keep pimping it out. 🙂
My next book entitled My Ex From Hell (The Blooming Goddess Trilogy Book One) is available for advance review and will publish on April 1, 2013. No joke! It's a romantic comedy/Greek mythology smackdown suitable for a wide range of YA readers.
Meantime, why not buy the first chapter for the price of a tweet? Yup! One tweet and the chapter is all yours. Promise! Just press this button:
There are also going to be new changes to the site in January so stay tuned.
Wishing you all a wonderful holiday season and fabulous 2013!
Tellulah Darling
Subscribe for bonus content and insider scoops!
Twittering away...
https://t.co/1UHQhm57rN Cautiously optimistic about the premise
- Wednesday Feb 21 - 9:20pm
SPOILER ALERT! A fabulous video that you absolutely SHOULD NOT WATCH if you have not yet seen The Good Place s1 fin… https://t.co/Jqf3UnxHg3
- Tuesday Feb 20 - 4:15am
Lose yourself in a funny, sexy urban fantasy romance! The Unlikeable Demon Hunter: Crave releases Feb 20 and to cel… https://t.co/WPcUSnVRRu
- Sunday Feb 18 - 4:56pm
Bet you didn't know you could pair tap dancing and Star Wars! https://t.co/GS2qzvH7nJ
- Friday Feb 16 - 8:45pm
Better late than never! Discovered the Haim Time podcast on Beats One. So good!
- Friday Feb 16 - 6:45pm
Tellulah's Old Darlings