May was a highly productive month both in terms of quality and quantity of books read. In terms of my life, my writing, leaving the house to engage with the world, not so much. (Especially since these were just the print books that I read.) But then one must make sacrifices when one is going for queen. Also, the sooner I can start using the royal "we" the better. Less voices in my head, more delusions of grandeur.
Last month, I'd made it to 38 books. Added to this month's total of 13, takes me to 51 books. Whoo-hoo!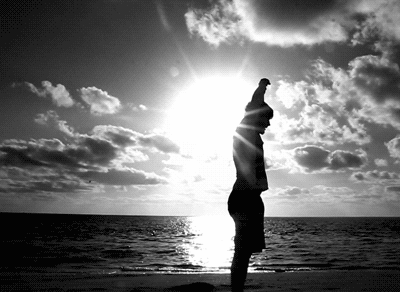 You may now refer to me as Queen Tellulah! Hey, Erin and Jaime, what's next? Can I go for Book Dictator? Book Evil Genius? My mad quest for power knows no bounds! (Yeah, I really gotta get out more …)
Anyhoo, definitely check out the reviews because there are some fabulous reads you may want to pick up.
The Beginning of Everything – Robyn Schneider
Never Fade – Alexandra Bracken
Storm Born – Richelle Mead
Thorn Queen – Richelle Mead
Night Broken – Patricia Briggs
Endless Knight – Kresley Cole
Iron Crowned – Richelle Mead
The Interestings – Meg Wolitzer
Finnikin of the Rock – Melina Marchetta
Froi of the Exiles – Melina Marchetta
The Republic of Thieves – Scott Lynch
World After –  Susan Ee
The Serpent of Venice – Christopher Moore
I think maybe a return to some romance might be in order for June. Any other summer reads thoughts?
Subscribe for bonus content and insider scoops!
Twittering away...
https://t.co/1UHQhm57rN Cautiously optimistic about the premise
- Wednesday Feb 21 - 9:20pm
SPOILER ALERT! A fabulous video that you absolutely SHOULD NOT WATCH if you have not yet seen The Good Place s1 fin… https://t.co/Jqf3UnxHg3
- Tuesday Feb 20 - 4:15am
Lose yourself in a funny, sexy urban fantasy romance! The Unlikeable Demon Hunter: Crave releases Feb 20 and to cel… https://t.co/WPcUSnVRRu
- Sunday Feb 18 - 4:56pm
Bet you didn't know you could pair tap dancing and Star Wars! https://t.co/GS2qzvH7nJ
- Friday Feb 16 - 8:45pm
Better late than never! Discovered the Haim Time podcast on Beats One. So good!
- Friday Feb 16 - 6:45pm
Tellulah's Old Darlings