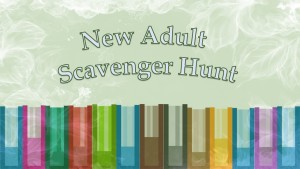 Let the games begin!
Welcome, darlings! I'm Tellulah and you're on the hunt for exclusive bonus material from both old favs and newly beloved authors, not to mention the chance to win excellent prizes! Somewhere in this post you'll find a clue (number) you need to add up with the other Team Purple authors' clues to enter to win the grand prize – one book from each author on the hunt on my team! But play fast: this contest (and all the exclusive bonus material) will only be online until May 1!
If you'd like to find out more about the hunt, see links to all the authors participating, and see the full list of prizes up for grabs, go to the New Adult Scavenger Hunt page. There are THREE contests going on simultaneously, and you can enter one or all! I am a part of the TEAM PURPLE–but there is also a Red and Blue team for a chance to win a whole different set of books!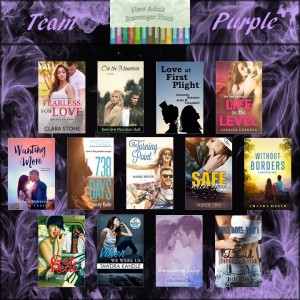 ***THE SCAVENGER HUNT***
Directions: Below, you'll notice that I've listed my lucky book number. Collect the lucky book numbers of all the authors on Team Purple. Fingers, toes, calculators or call a life-line, use whatever you need to add 'em up and submit as an entry for the grand prize.
Rules: Open internationally, anyone below the age of 18 should have a parent or guardian's permission to enter. To be eligible for the grand prize, you must submit the completed entry form by May 1, at noon Eastern Time. Entries sent without the correct number or without contact information will not be considered.
Now, let's meet Tawdra Kandle, author of WHEN WE WERE US (Keeping Score Trilogy)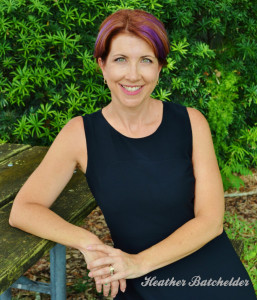 Tawdra Kandle writes romance, in just about all its forms. She loves unlikely pairings, strong women, sexy guys, hot love scenes and just enough conflict to make it interesting. Her books include YA paranormal romance, NA paranormal and contemporary romance and adult contemporary and paramystery romance. She lives in central Florida with a husband, kids, sweet pup and too many cats. And yeah, she rocks purple hair.
WHEN WE WERE US (Keeping Score Trilogy)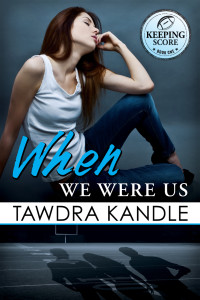 The Trio. That's who we've been since birth: Nate, Leo . . . and me, Quinn, the token girl. Our mothers met in prenatal yoga and became best friends, which meant that the three of us hit every milestone together, from the first day of school to the very first kiss.
We've always known that Nate's a little different. He's not as strong as Leo or me; he spent a lot of our childhood in various hospitals. Leo and I have been his unofficial bodyguards all our lives. I thought that would always be true.
But time moves on, and everything shifts. People change, and sometimes friendships fade away. High school pulled us apart: Leo's suddenly the most popular guy in school, a football star and the subject of every girl's fantasy. Nate and I are just people he used to know, the ones he left behind.
Of course, since I've been in love with Leo from the time we were eight, that stings a little.
And to complicate matters, I know that Nate is hung up on me. I see the look in his eyes. I wish I could say I felt the same, but I don't. It's getting harder and harder to keep him in the friend zone, though.
Then Leo and I are thrown together again, sticking up for Nate. I was surprised Leo came through for us and even more shocked when he kissed me. Me! Am I finally getting my chance with Leo . . . and will it come at the risk of losing both my best friends?
***EXCLUSIVE CONTENT***
The newspaper office was empty for once, and as much as I liked all my staff, today I was happy for a little peace and quiet. It was my week for writing the main editorial, and I needed to focus.
I'd just finished the first paragraph when I sensed someone behind me. Before I could turn, a pair of large hands covered my eyes and a familiar voice murmured near my ear.
"Guess who?"
I couldn't fight the smile that spread across my face, even though I tried to play it cool. "Hmm. Let me think." Reaching back, I gripped a pair of muscled thighs under jeans that had been worn to buttery softness. "Ah, those legs. They feel pretty tempting. But I'm still not sure. I need another clue."
"Do you?" Leo's mouth was just below my earlobe, and his whisper made me shiver. "How's this?" His tongue darted out to touch the sensitive skin on the side of my neck, and I leaned to give him better access. He slid his hands down my face, rough thumbs caressing my cheekbones and then my chin before they landed on my ribcage, bracketing my body.
My breath caught, and my heart began to thrum a staccato beat. Leo spread his fingers so that the tips skimmed my breasts, teasing but not quite touching.
"Anything ringing a bell yet?" He kissed the pulse at the base of my throat. "Think back to last night. Think of the guy who was between your—"
"Oh, it's coming back to me now." I turned my chair around and grinned up into his handsome face. "I remember you."
"Good to know." His voice was dry. "Though I'm kind of disappointed you didn't need more, uh, reminding."
"Reminding is always good." I sighed. "I thought you were helping Dylan with his truck."
He shrugged. "Didn't take as long as we thought it would. Which means I find myself with some free time."
I raised one eyebrow. "Just what are you going to do with that time, buddy?"
Leo braced his hands on the arms of my chair, leaning over and caging me in with his delectable body.
"I thought I might take my best girl out to eat. You know, a meal in an actual restaurant, where we sit and talk the whole time, instead of rushing off to practice or needing to go home to meet curfew." His tempting mouth curled into a wicked smile, and his eyes glittered.
"What do you say, Mia? Will you go on a date with me?"
Holy Hotness, Batman! That's definitely going on my TBR pile. How about you? And don't forget to enter the contest for a chance to win a ton of signed books by me, Tawdra, and more!
To enter, you need to know that my lucky book number is 16 .
Add up all the favorite numbers of the authors on Team Purple and you'll have the secret code to enter for the grand prize!

***CONTINUE THE HUNT***
To keep going on your quest for the hunt, you need to check out the next author, Amanda Heger.
GOOD LUCK!!
Subscribe for bonus content and insider scoops!
Twittering away...
Finally worked my way through my TBR pile to Keystone by Dannika Dark and I'm so glad I did! https://t.co/7mNkl5f3dP https://t.co/DQRCBD1xCf
- Sunday Feb 25 - 4:54pm
Husband just remembered that once, when asked what she wanted to be when she grew up, my kid replied, "I wanna be on stilts!" #soproud
- Friday Feb 23 - 9:25pm
https://t.co/1UHQhm57rN Cautiously optimistic about the premise
- Wednesday Feb 21 - 9:20pm
SPOILER ALERT! A fabulous video that you absolutely SHOULD NOT WATCH if you have not yet seen The Good Place s1 fin… https://t.co/Jqf3UnxHg3
- Tuesday Feb 20 - 4:15am
Lose yourself in a funny, sexy urban fantasy romance! The Unlikeable Demon Hunter: Crave releases Feb 20 and to cel… https://t.co/WPcUSnVRRu
- Sunday Feb 18 - 4:56pm
Tellulah's Old Darlings