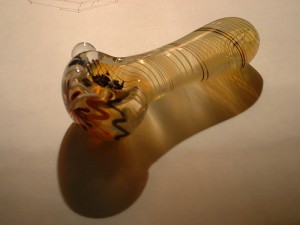 Why: he transcends the sidekick stereotype
It's not easy being a sidekick. Yeah, I know, the division of labour in Breaking Bad is theoretically a partnership, but Walt is the brains and with his cancer, the heart of the show.
And yet…
There are a lot of ways that Jesse could have been portrayed.  Some of the sidekick tropes that come to mind are: a) pointless (sorry Robin) b) angry c) actually cleverer than the hero d) Karate Kid-esque doing his tutelage until he becomes the hero. I'm not sure Jesse is any of these. On the face of it, Jesse has the deck stacked against him. He's a white boy gangasta, a street level player, and a drug addict with all the lies and hustling that entails.
And yet… (yeah, there's a lot of that with Jesse). This guy has incredible heart.  He's a big softie who is very loyal to his friends, no matter how bumbling they are. He's vulnerable. He wants to be part of his family. We see this in interactions with his brother and the pain he feels at being exiled from them is real. It's raw. We believe it.
He's the nice kid who went tragically wrong and keeps trying to go right. Except he's not always sure of what right is. And even when he does act honorably, which he does a lot, life has a way of still kicking him in the ass.
While it may seem it's the Walt show, I'd argue that Jesse and Walt function as a duel protagonist. Both have the same external goal of wanting to make a lot of money, and both suffer from the same internal flaw in that neither is living life in a healthy way. Walt has started out disenfranchised and numb and so has Jesse. It just manifests differently in each. Neither one of them is commanding any respect when this all starts. But they need each other. Jesse needs to smarten up which he'll get from Walt and Walt needs some optimism which he'll get from Jesse. Because despite everything, Jesse still believes. That he can get out of this. That he can turn his life around. That he is worthy of love.
We believe this of him too. And hope against hope that he isn't going to end up as just another cautionary tale.  Another thing of many that Breaking Bad does so well, is in crafting the humanity of its characters. Yes, they are sympathetic, but what's interesting, (and I'm in season 2 so basing it on that), is that there is an ebb and flow between the two in terms of who seems to have more humanity at any given time.  As Walt loses his, Jesse gains it and vice versa.
All this to say, when you're writing a character who seems to function as a sidekick, don't just leave him/her with "little buddy" status. Let the sidekick challenge the hero and vice versa. Force the two, through their interaction with each other, to achieve difficult and painful growth.
Make us wonder at times, exactly who the hero really is.
Breaking Bad was created by Vince Gilligan
SEE ALSO:
Walt White (Breaking Bad) is great
Subscribe for bonus content and insider scoops!
Twittering away...
https://t.co/1UHQhm57rN Cautiously optimistic about the premise
- Wednesday Feb 21 - 9:20pm
SPOILER ALERT! A fabulous video that you absolutely SHOULD NOT WATCH if you have not yet seen The Good Place s1 fin… https://t.co/Jqf3UnxHg3
- Tuesday Feb 20 - 4:15am
Lose yourself in a funny, sexy urban fantasy romance! The Unlikeable Demon Hunter: Crave releases Feb 20 and to cel… https://t.co/WPcUSnVRRu
- Sunday Feb 18 - 4:56pm
Bet you didn't know you could pair tap dancing and Star Wars! https://t.co/GS2qzvH7nJ
- Friday Feb 16 - 8:45pm
Better late than never! Discovered the Haim Time podcast on Beats One. So good!
- Friday Feb 16 - 6:45pm
Tellulah's Old Darlings