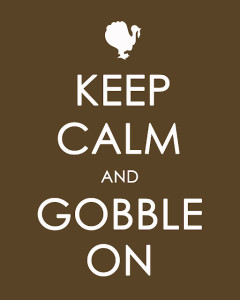 I'm off making Thanksgiving dinner so no Curl up with a good book Sunday this week. Instead, wishing all my fellow Canucks a very Happy Thanksgiving! And for my non-Canadian friends, go out and have a slice of pumpkin pie in celebration today.
Believe me when I say how grateful I am to all of you, my darling readers, for choosing to read my stories that start with voices in my head. 🙂 I shake my head in awe every time I hear from someone in Des Moines or Delhi, Athens or Atlanta (I have really heard from readers in all these places) that they loved a story of mine. That I made them laugh. It is the most amazing gift to me and the best rush in the world.
So thank you, for all of you. Okay, time to find my loose pants in preparation for ridiculous amounts of eating this evening.
xo
Tellulah
Subscribe for bonus content and insider scoops!
Twittering away...
Husband just remembered that once, when asked what she wanted to be when she grew up, my kid replied, "I wanna be on stilts!" #soproud
- Friday Feb 23 - 9:25pm
https://t.co/1UHQhm57rN Cautiously optimistic about the premise
- Wednesday Feb 21 - 9:20pm
SPOILER ALERT! A fabulous video that you absolutely SHOULD NOT WATCH if you have not yet seen The Good Place s1 fin… https://t.co/Jqf3UnxHg3
- Tuesday Feb 20 - 4:15am
Lose yourself in a funny, sexy urban fantasy romance! The Unlikeable Demon Hunter: Crave releases Feb 20 and to cel… https://t.co/WPcUSnVRRu
- Sunday Feb 18 - 4:56pm
Bet you didn't know you could pair tap dancing and Star Wars! https://t.co/GS2qzvH7nJ
- Friday Feb 16 - 8:45pm
Tellulah's Old Darlings