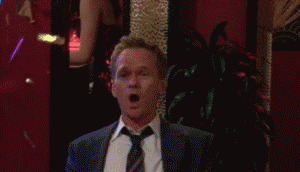 Yay! Happy book birthday to my romantic comedy, urban fantasy whirlwind, Get Real. A million thanks and all the good karma in the universe to all of you who helped launch it. I am deeply humbled by your support.
As I blow out the candle on the book (no, seriously, don't do this – firemen show up and not the hot ones of fictional fantasy), my birthday wish is this:
Help Get Real hit the Amazon bestseller list. Grab your Kindle copy and harass your friends to do the same. The first twenty-four hours are crucial. Plus you get magic and mayhem for the sale price of 99 cents so there's no downside.
Together we can make this a book birthday to really celebrate!
xoxoxo
Tellulah
Subscribe for bonus content and insider scoops!
Twittering away...
https://t.co/1UHQhm57rN Cautiously optimistic about the premise
- Wednesday Feb 21 - 9:20pm
SPOILER ALERT! A fabulous video that you absolutely SHOULD NOT WATCH if you have not yet seen The Good Place s1 fin… https://t.co/Jqf3UnxHg3
- Tuesday Feb 20 - 4:15am
Lose yourself in a funny, sexy urban fantasy romance! The Unlikeable Demon Hunter: Crave releases Feb 20 and to cel… https://t.co/WPcUSnVRRu
- Sunday Feb 18 - 4:56pm
Bet you didn't know you could pair tap dancing and Star Wars! https://t.co/GS2qzvH7nJ
- Friday Feb 16 - 8:45pm
Better late than never! Discovered the Haim Time podcast on Beats One. So good!
- Friday Feb 16 - 6:45pm
Tellulah's Old Darlings