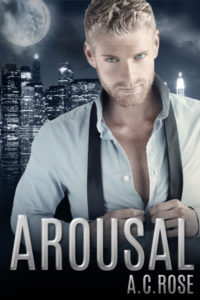 Hello, darlings! I'm delighted to have A.C. Rose here with us today to chat about her wonderful book Arousal and her thoughts and writing process around it. But first, the book description!
Sexy, suave, European billionaire and CEO Nicolai Petre meets his match in beautiful, skeptical, New Yorker Allison Monroe, who is running a PR campaign for his company. He is looking for his soul mate and believes Allison is "the one." She doesn't even believe in love!
Despite her romantic resistance, she's drawn to him by a powerful magnetic force. With his blue-green eyes and sexy gaze…kisses that make her knees weak..his deliciously alluring scent…and a touch makes her tingle all over…sigh. He's irresistible.
He wants to carry her off and ravish her more than anything but he can't, until he knows for sure that she…loves him.
He's got six days win her heart. So he must do things that keep her in a constant state of yearning, of desire, of AROUSAL.
Sexy office romance with billionaire, multicultural and fated love themes.
What was the genesis of this story?
Believe it or not, Nicolai wasn't a complete figment of my imagination. I was once loved by a handsome blue-eyed Romanian who kissed hands like a count. He was very Alpha and bossy, passionate and sexy, and he had extreme intuitive powers. Oh, and he was masterful in bed, always seducing me like crazy. He believed we were meant to be and made it his priority to help me see it too. He proposed on the third date. It took me a few more to say yes. I remember looking at my marriage license, which listed his place of birth as Transylvania, and saying: "That's a real place?" I was young, and our love story did not last forever. Writing Arousal was a chance to incorporate it all into a sexy story with a happier ending.
2. What do you think is the appeal of "fated to fall in love" romances, and conversely, what are the creative challenges in writing them?
It's wonderful to believe that in our challenging and crazy world there is a force in the universe that believes in love and likes to bring people together to fall for each other. I totally believe in soulmates. And ultimately, I found a soulmate I could build my life with when I was older. As a journalist I wrote on that topic a lot and for years I have been talking to people about how they met and how/when they knew they were meant to be. There are so many stories about this kind of love! I've heard enough to believe that people meet for a reason, when the time is right. This won't happen for everyone in the world―and not everyone stays together forever― but I do believe some people have a destiny together.  Sometimes it looks like a random meeting, but if you trace all the steps that got you to that moment may find there were sign posts or little pushes along the way. It's my normal belief system to look at love this way. So I don't have a challenge writing stories where the meeting between two people was somehow foretold or intuited, or where they think they are somehow meant to be together.
3.  I loved the inclusion on this e-reader that's being launched in the story of the photo/video database called "Who should play him in the movie?" I've definitely played that game myself. Who would you want to play your romantic leads?
Aww thanks. And, ooh, great question! I know exactly who could be a perfect Nicolai: the Turkish actor Kıvanç Tatlıtuğ, specifically in the first two episodes of the TV series Kurt Seyit ve Sura. OMG, I cannot understand a word he is saying but he speaks with his eyes, his body, and his charm. To my mind his character Kurt Seyit has similar panty-melting glance and hand-kissing thing as Nicolai … stunning. And he's 33, same age as Nicolai. Moreover, the way he falls so deeply in love, so quickly, and shows affection and concern for his beloved, Sura, is so like Nicolai. Their first glances across a crowded room … wow. Also there are tears and it is powerful to watch a strong Alpha so authentic and vulnerable―reminds me of a scene in Nicolai's limo. I didn't discover this actor until after I wrote AROUSAL, but if they did a movie, I'd want him in it. He has sizzling sex appeal and great emotional range. His eyes!
(Video of Kurt Seyit ve Sura: https://www.youtube.com/watch?v=__WVfcwIqlA)
4. It was really interesting getting into the Romanian folklore. Is that part of your own heritage and if not, what drew you to it?
Well, I married into it, quite accidentally when I was young and crazy in love with the Transylvanian. I adored his family and knew nothing about Romania until our wedding when they introduced a number of, um, unique customs. He was tight with his family, and this deep and crazy connection to family and being in each other business definitely influenced AROUSAL. His mother and sisters were wise and loving, and they practiced folk medicine, so they taught me some of their interesting customs. This book is a bit of a tribute to his family as well as my way of revising the story with a happier ending. But I also did a ton of research because at the time of our relationship blending cultures was a big adjustment. Also, I added other cultures to his family tree because I wanted Nicolai 's character to be formed by additional cultural influences that would expand his ability to relate to a woman as his equal. His dad and grandfather were Romanian, but his mother was American, like Allison.
5. Your hero, Nicolai, embodies a number of very alpha characteristics – the handsome, powerful, billionaire who is single-minded in his pursuit. Why do you think the alpha male trope is so popular, and what were your intentions with Nicolai in terms of personalizing him beyond those archetypes?
I wanted Nicolai have all those hot, sexy, rich, commanding Alpha billionaire qualities but also have a vulnerability. He's protector and a bit of charmer. But he has a heart, a conscience, and the ability to love. Though he's faced losses, he doesn't see his life as being messed up or his past as being awful. He's not dark or dangerous but he believes in some wild stuff. He sees things through soulful eyes, and also in a spiritual way. He's not very wrapped up in the trappings of wealth―it's just there and he uses it― but he is wrapped up in his family and responsibilities as the eldest grandson. That's where things get tricky. By the same token, readers have said they love his relationship with his grandmamma and how he is honoring her wishes in finding his true love before she leaves this world.
6. Allison, your heroine, is a very modern woman. She's hard working, loyal to her company and her father's memory, and she has ambitions that don't include marrying some guy who's decided she's his destiny. What was your way into Allison and what did you see as her journey?
Oh gosh, Allison is probably like a younger me … who didn't think I could have love and a career. Who lost her father and didn't want to let men in. Who thought it was easier to relate sexually than letting things get messy with love. It was insane that this guy showed up and said, "Hey, we're meant to be." And she could have said go screw yourself. But she felt it too, she felt something. She didn't have the language that Nicolai had to explain what they were both feeling, but she was aware something significant was happening. I think her journey was to allow herself to be loved and to learn to believe in miracles. And I think this is a journey for many of us who try so hard to control the world around us. When we let go, and take a leap of faith, magical things can happen. For her this was an arousal of all her senses, and an awakening to her own worth.
7. You also have another book, Stay After Class, coming out. Tell us a little bit about that.
I had tingles all over writing this book. Hope readers do too. Stay After Class is a New Adult steamy love story about college student Amanda Slade and Professor Jem Nichols. He tries to fight his feelings when he discovers she is his student, tries to do the right thing, but as the semester ends … their passion reaches the boiling point. There are so many reasons they shouldn't give in. Sigh. She wants his to have sex with her, but he will only agree if he can teach her important lessons about making love. He wants to take it slow, and she is working against the clock to meet a huge deadline―to lose her virginity by her 22nd birthday! It a race to the finish to see if Amanda reaches her goal and if Jem will be her first. It's out in March.
Thank you so much for being with us today, A.C.!
Arousal Links:
US: https://www.amazon.com/Arousal-C-Rose-ebook/dp/B01N6H86G5
UK: https://www.amazon.co.uk/Arousal-C-Rose-ebook/dp/B01N6H86G5
CA: https://www.amazon.ca/Arousal-C-Rose-ebook/dp/B01N6H86G5/ref=cm_cr_arp_d_product_top?ie=UTF8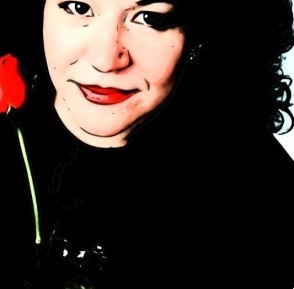 Connect with A.C. Rose here:
Blog: http://acroseauthor.com/
Facebook: https://www.facebook.com/AuthorACRose
Twitter: https://twitter.com/ACRoseAuthor
Newsletter: Get her book CAVEMAN free when you subscribe
https://www.instafreebie.com/free/UlPxx
Subscribe for bonus content and insider scoops!
Tellulah's Old Darlings