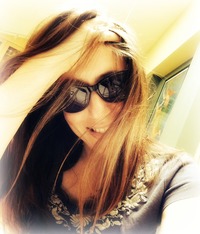 I'm thrilled to be chatting about writing sports romance with Sarina Bowen today. Her novel Understatement of the Year is one of my favs, and I can now add Him (co-written with Elle Kennedy) to that list. In case you missed it, this past Curl up with a good book Sunday: Him featured that novel.
1) Why of all the sports did you pick hockey for your m/m romances?
I love hockey! It's fast-paced, for one thing. Nobody ever just stands around chewing their cud at a hockey game. Also, it isn't mired in as much All American mythology as, say, football. It's scrappy. It's international. And in college hockey, they don't even fight.
2) How do you approach your world building? What are the details in a sports romance that are important to you – that fill out and color the world? And how much research do you do? Everything from your locker room interactions to your on-ice portrayals are so dynamic and realistic. Is this a world that you're familiar with/comfortable with in real life?
I'm interested in how the inherent drama in sports mingles with the drama of the characters' lives. The Ivy Years series features a lot of hockey players. But Understatement of the Year has the most actual hockey, because both heroes are players. When I needed to write a certain on-the-ice scene, I realized I needed help. A homophobic player from the other team needed to make trouble, and the on-ice interaction had to be very carefully described. 
So I turned to a friend who played for Yale when I was there, and he was super helpful. "Your jerk needs to be a wing," he told me, "because then he's shoulder to shoulder with your other guy during the faceoff. Plenty of time to be an asshole." 
3) I really appreciate the fact that while obviously the stakes are on the romance, since you're writing about people graduating from college, your characters also have the very real fears of figuring out and achieving their professional goals. How did you decide to write about this time in life?
My own college days were a really rich experience for a shy girl from a small town, and I feel so lucky to have had those years in such a special place. In college, none of the Big Decisions are made yet. It's a wonderful anything-can-happen time, and it's a privilege to write about it.
4) What do you see as the appeal of sports (hockey) heroes versus say a hero with a paranormal ability or even a cop/firefighter story? Why do you think sports heroes appeal to people who in real life can't stand sports (*raises hand*)?
In order to be the best athlete in your sport, you have to put up with a lot of pain and a fair amount of drugery. I find that stoic mentality very heroic. In my real workaday life I find it all to easy to be lazy. These guys are heroic just walking into the room, because they long ago made a decision to dig deep and work hard at something they love. It's character-building, and it always gives me something to go on.
5) Are there archetypes about hockey players you gravitate to and/or ones that you absolutely stay away from?
I don't really write alphaholes. It's not that I don't sometimes enjoy reading them. But My heroes are usually tactical thinkers and softies at heart. Deep underneath all those hockey pads, they just want to be understood.
6) Do you find a difference in writing sports romance with two male athletes versus one that is female? Such as with Corey and her athletic backstory in The Year We Fell Down?
One thing I love about writing college books is the rational inclusion of more female athletes. They're jocks in that they love the competition (whether it's over a video game or on the ice) but they're 100% women, too. Just like real female athletes! 🙂
7) Do you have a real life athlete that is your personal crush? Hockey or otherwise? 🙂
Not a crush, exactly. But I love it when athletes are multi-dimensional. Like John Urschel, a 308 pound offensive guard for the Ravens who last year published a paper in the Journal of Computational Mathematics. The abstract begins: In this paper, we develop a cascadic multigrid algorithm for fast computation of the Fiedler vector of a graph Laplacian, namely, the eigenvector corresponding to the second smallest eigenvalue. 
Thank you so much, Sarina for being with us today! And if you have yet to check out her titles, I can't recommend her work enough.
Subscribe for bonus content and insider scoops!
Twittering away...
Husband just remembered that once, when asked what she wanted to be when she grew up, my kid replied, "I wanna be on stilts!" #soproud
- Friday Feb 23 - 9:25pm
https://t.co/1UHQhm57rN Cautiously optimistic about the premise
- Wednesday Feb 21 - 9:20pm
SPOILER ALERT! A fabulous video that you absolutely SHOULD NOT WATCH if you have not yet seen The Good Place s1 fin… https://t.co/Jqf3UnxHg3
- Tuesday Feb 20 - 4:15am
Lose yourself in a funny, sexy urban fantasy romance! The Unlikeable Demon Hunter: Crave releases Feb 20 and to cel… https://t.co/WPcUSnVRRu
- Sunday Feb 18 - 4:56pm
Bet you didn't know you could pair tap dancing and Star Wars! https://t.co/GS2qzvH7nJ
- Friday Feb 16 - 8:45pm
Tellulah's Old Darlings