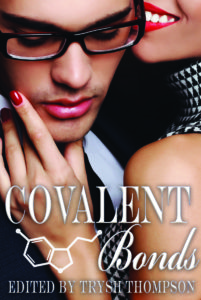 It's geek love FTW! I'm delighted to be part of this anthology where we geeks get to desire and be desired. It's available for pre-order now, just in time for it's Valentine's release date.
Pre-order here.
And now a tease from my story "Better Than Chocolate." What could be better than chocolate, you ask? Well pre-order the book and find out.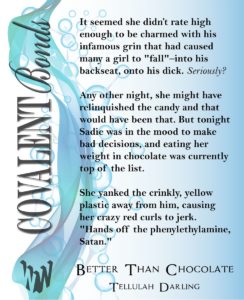 And please share!
xo
Tellulah
Subscribe for bonus content and insider scoops!
Twittering away...
Learned my 16 yr old thought the guys from One Direction were named Wade & Kyle. Even I know better than that. Good job, honey. Good job.
- Tuesday Jan 16 - 12:55am
I Believe in a Thing Called Love by @mauxbot is a total delight and I cannot pimp it out hard enough! Read this boo… https://t.co/RbHKKTkU7a
- Sunday Jan 14 - 5:58pm
These are fantastic! https://t.co/cVCSZiTWhP
- Friday Jan 12 - 5:35pm
Prince owns Gershwin's Summertime in jazz piano number. Gorgeous! https://t.co/M8fVFeOYoA
- Thursday Jan 11 - 2:35am
Yes to everything about this article! https://t.co/H6xQ6KcArV
- Monday Jan 8 - 8:35pm
Tellulah's Old Darlings