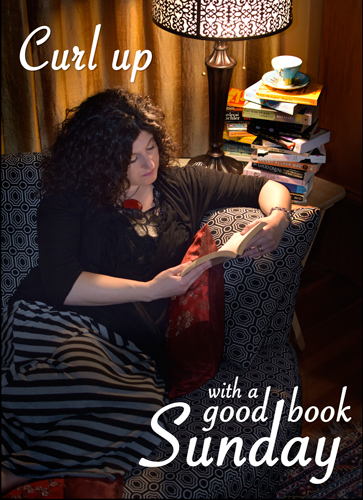 Bring me your governesses, your wallflowers, your smart girls in glasses "firmly on the shelf." I will meet you with a smile on my face knowing that it's historical romance time, with my favourite type of heroine.
This week I'm going to share the love for one of my absolute, read over and over again HRs: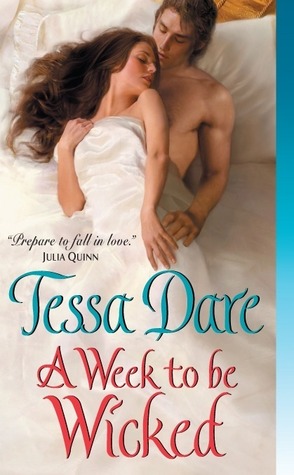 Ignore the crap cover and read the synopsis.
Synopsis:
When a devilish lord and a bluestocking set off on the road to ruin…time is not on their side. 
Minerva Highwood, one of Spindle Cove's confirmed spinsters, needs to be in Scotland.
Colin Sandhurst, Lord Payne, a rake of the first order, needs to be…anywhere but Spindle Cove.
These unlikely partners have one week to
• fake an elopement
• convince family and friends they're in "love"
• outrun armed robbers
• survive their worst nightmares
• travel four hundred miles without killing each other
All while sharing a very small carriage by day and an even smaller bed by night.
What they don't have time for is their growing attraction. Much less wild passion. And heaven forbid they spend precious hours baring their hearts and souls.
Suddenly one week seems like exactly enough time to find a world of trouble. And maybe…just maybe…love
Why I Love It:
Are you cold and dead? Did you not read the synopsis? D'uh, I love it. It's witty, it's steamy, it's pure fabulousness! It may shock you (or not at all) to know that growing up I was the perpetual best friend. You know the girl. She's smart. She's funny. She can shoot the s**t with the boyfriend like nobody's business. In fact, sometimes she's even more fun to hang around than the girlfriend is. But she's never "the girl." Welcome to my life.
So much as I love my kick-ass heroines, I will always have a soft spot for the overlooked chick. In fact, *beckons closer* that whole "smart obstinate girl who confounds the gorgeous hero, driving him crazy but actually completely enchants and bedazzles him until he's smart enough to figure out he's desperately in love with her" may have been a fantasy of mine.
Maybe. (**Full disclosure, I kinda got that myself in the end so yay! It can happen. Which makes these stories even better than reality TV. Plus, regency England was just a damn swoony time period. In books. Not reality.)
These kinds of stories, of which Tessa Dare has written a stellar example, are about girls who may take a bit longer to have someone realize how amazing they are, but in the end, when they are appreciated, are considered beautiful for all their unconventional, real true self.
What's not to love?
xo
Tellulah
Subscribe for bonus content and insider scoops!
Tellulah's Old Darlings