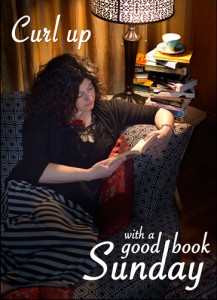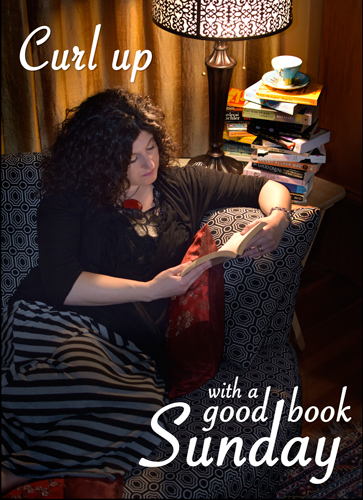 Another series for you, darlings. Six books! But trust me, you'll love shamelessly eavesdropping on these characters' lives. We must start at the beginning of this tale and so, I present: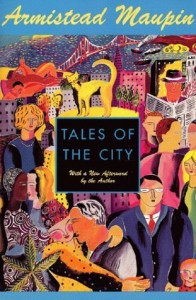 Synopsis:
San Francisco, 1976. A naïve young secretary, fresh out of Cleveland, tumbles headlong into a brave new world of laundromat Lotharios, pot-growing landladies, cut throat debutantes, and Jockey Shorts dance contests. The saga that ensues is manic, romantic, tawdry, touching, and outrageous – unmistakably the handiwork of Armistead Maupin.
Why I Love This Book:
Maupin originally wrote the first 4 novels as a series of instalments in the San Fran Chronicle. He incorporated current events into the stories and included real people and some fictional characters who were pretty thinly veiled composites of real San Franciscans. Spanning the late 70s to the end of the 80s, the Tales of the City series sees a wide-eyed Mary Ann Singleton hit hedonistic San Fran and have her little mind blown as she moves into a wacky apartment house run by the pot-smoking mothering Mrs. Madrigal. The humour is sly, his take on some characters sometimes outright scathing. The events would almost feel too over-the-top except for the fact that so many of them are true or stemming from truth. Over the six books, we hobnob with the dysfunctional rich and pretty, have our hearts broken through the AIDS epidemic, live in the aftermath of Jonestown, and above all, root for these damaged, wonderful core characters to get a happily-ever-after. I've read this series a ton of times and I never fail to fall in love with it on each read.
Apparently Maupin wrote three follow up novels to the series starting in 2007. I don't think I will touch those. I'm worried it would be akin to the pain of listening to a former HS quarterback relive his glory days. The original six are touching and  funny and sweet and mocking and fabulous. I'm perfectly happy to keep the magic to those.
Check out the Tales of the City series and fall into a slice of time and place, perfectly realized.
xo
Tellulah
Subscribe for bonus content and insider scoops!
Twittering away...
Finally worked my way through my TBR pile to Keystone by Dannika Dark and I'm so glad I did! https://t.co/7mNkl5f3dP https://t.co/DQRCBD1xCf
- Sunday Feb 25 - 4:54pm
Husband just remembered that once, when asked what she wanted to be when she grew up, my kid replied, "I wanna be on stilts!" #soproud
- Friday Feb 23 - 9:25pm
https://t.co/1UHQhm57rN Cautiously optimistic about the premise
- Wednesday Feb 21 - 9:20pm
SPOILER ALERT! A fabulous video that you absolutely SHOULD NOT WATCH if you have not yet seen The Good Place s1 fin… https://t.co/Jqf3UnxHg3
- Tuesday Feb 20 - 4:15am
Lose yourself in a funny, sexy urban fantasy romance! The Unlikeable Demon Hunter: Crave releases Feb 20 and to cel… https://t.co/WPcUSnVRRu
- Sunday Feb 18 - 4:56pm
Tellulah's Old Darlings