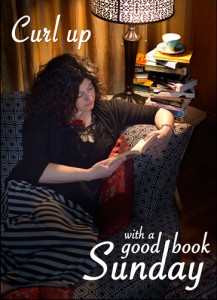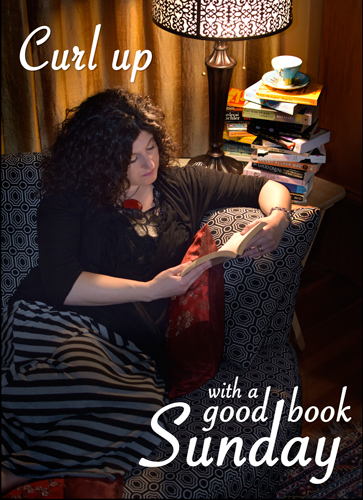 Let's get gothic darlings, with today's selection!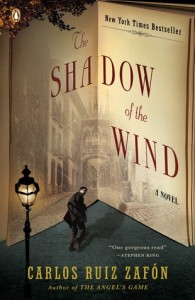 Synopsis:
Barcelona, 1945: A city slowly heals in the aftermath of the Spanish Civil War, and Daniel, an antiquarian book dealer's son who mourns the loss of his mother, finds solace in a mysterious book entitled The Shadow of the Wind, by one Julián Carax. But when he sets out to find the author's other works, he makes a shocking discovery: someone has been systematically destroying every copy of every book Carax has written. In fact, Daniel may have the last of Carax's books in existence. Soon Daniel's seemingly innocent quest opens a door into one of Barcelona's darkest secrets–an epic story of murder, madness, and doomed love.
Why I Love This Book:
The Shadow of the Wind starts when Daniel's father takes him as a youth to the Cemetery of Forgotten Books. As a book lover, I was basically sold right then and there. The cemetery is a secret building where Daniel is charged with finding a book that will be his to protect. That's when he finds The Shadow of the Wind and our story begins. Just the very notion of a cemetery of forgotten  books hooked me in. This book is moody, eerie and set against the perfect backdrop of a city still trying to shake off the loss, pain and paranoia of the Spanish Civil War. It's a gothic time in a gothic city with a story containing all the best gothic elements of love, mourning, madness, murder all bound up in haunting imagery. It is a tale of shadows, both metaphoric and literal, as each character must decide whether they will succumb to theirs. The Shadow of the Wind is dazzling and unputdownable. A truly epic read.
Subscribe for bonus content and insider scoops!
Twittering away...
https://t.co/1UHQhm57rN Cautiously optimistic about the premise
- Wednesday Feb 21 - 9:20pm
SPOILER ALERT! A fabulous video that you absolutely SHOULD NOT WATCH if you have not yet seen The Good Place s1 fin… https://t.co/Jqf3UnxHg3
- Tuesday Feb 20 - 4:15am
Lose yourself in a funny, sexy urban fantasy romance! The Unlikeable Demon Hunter: Crave releases Feb 20 and to cel… https://t.co/WPcUSnVRRu
- Sunday Feb 18 - 4:56pm
Bet you didn't know you could pair tap dancing and Star Wars! https://t.co/GS2qzvH7nJ
- Friday Feb 16 - 8:45pm
Better late than never! Discovered the Haim Time podcast on Beats One. So good!
- Friday Feb 16 - 6:45pm
Tellulah's Old Darlings