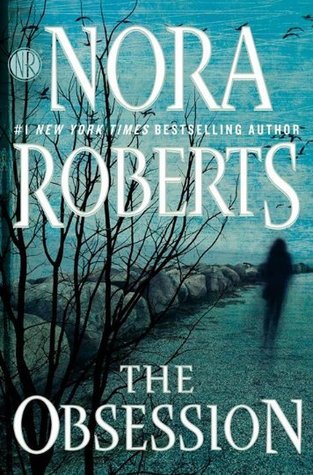 Say what you want about Nora Roberts, there is a reason the woman is the queen of romance. It's been a while since I've read one of her book but yes, The Obsession delivers quite nicely, thank you very much.
Synopsis:
Naomi Bowes lost her innocence the night she followed her father into the woods. In freeing the girl trapped in the root cellar, Naomi revealed the horrible extent of her father's crimes and made him infamous. No matter how close she gets to happiness, she can't outrun the sins of Thomas David Bowes.
Now a successful photographer living under the name Naomi Carson, she has found a place that calls to her, a rambling old house in need of repair, thousands of miles away from everything she's ever known. Naomi wants to embrace the solitude, but the kindly residents of Sunrise Cove keep forcing her to open up—especially the determined Xander Keaton.
Naomi can feel her defenses failing, and knows that the connection her new life offers is something she's always secretly craved. But the sins of her father can become an obsession, and, as she's learned time and again, her past is never more than a nightmare away.
Why I Love It:
The "who is behind this" mystery in the modern day portion of the story is not much of a mystery. Doesn't matter because this isn't a whodunnit. What does matter is that Roberts masterfully paints this world and then creates characters that are so compelling within it. Naomi is a photographer and all the descriptions are so cinematic and detail-oriented. It's like Roberts herself had years of photography experience. What she does have is an innate ability to transport the reader into the specifics. The woman can write.
The romance is a long slow burn. These characters have issues, and in Naomi's case, a hell of a personal history to get over. Again, the specificity of having this daughter of a serial killer avoiding getting close to people because of her fears over the "sins of the father" is heartbreaking. The connection with Xander feels so true, as does the dance they do, and the decisions they make. The serial killer thriller aspect adds the proper moodiness to an already moody corner of the world.
If you've never read one of her books, this is a good one to dive into, especially as it's a standalone. If you haven't read one in a while, well, now's the time to pick one up again and be reminded of what earned this author her accolades.
Subscribe for bonus content and insider scoops!
Tellulah's Old Darlings