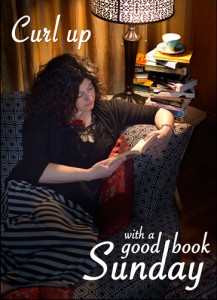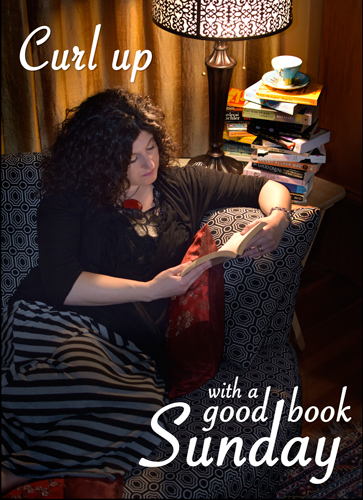 Let me set the scene. Summer time. Me, aged fifteen. A total reader girl raised on a steady diet of myths, legends and fairy tales, who had recently begun her lifelong love affair with romance novels. No Sweet Valley High for this girl. I was smart, outspoken about perceived injustices, creative (bad teen poetry not withstanding) and fascinated with oustanding female historical figures and literary characters. Then someone handed me this book …
Synopsis:
In Marion Zimmer Bradley's masterpiece, we see the tumult and adventures of Camelot's court through the eyes of the women who bolstered the king's rise and schemed for his fall. From their childhoods through the ultimate fulfillment of their destinies, we follow these women and the diverse cast of characters that surrounds them as the great Arthurian epic unfolds stunningly before us. As Morgaine and Gwenhwyfar struggle for control over the fate of Arthur's kingdom, as the Knights of the Round Table take on their infamous quest, as Merlin and Viviane wield their magics for the future of Old Britain, the Isle of Avalon slips further into the impenetrable mists of memory, until the fissure between old and new worlds' and old and new religions' claims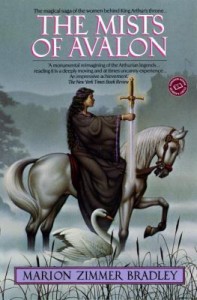 its most famous victim.
Why I Love It:
Wait, you mean the beautiful blonde isn't our protagonist? I cracked The Mists of Avalon to find a dark haired, smart, misunderstood, kinda twisted main character in Morgaine Le Fay and fell in love. This story was not only my gateway book into my continued need for fantasy and the excellent women found therein, it also fed my love at new ways of looking at old classics. My teen years Wicked, if you would.
I'll be honest, it's also a giant Arthurian soap opera. Again, this was not a problem for me. Like the best soap operas it had murder and mayhem and grand love thwarted and betrayal. It featured women front and centre and made me think about how a classic villain – which is the only way I'd ever seen Morgaine  portrayed – had her side of the story to tell as well. And how maybe, in a legend so male-centric, she'd gotten the shaft in favour of the "good, beautiful blonde." So as a dark haired Jewish girl, who had read her fair share of "good beautiful blonde" stories, this story was a gimme.
She was a complicated character and the MZB didn't shy away from showing all her sides-warts and all. That was really refreshing to me. I'm very glad that since then, there have been many books that portray women in all their complexities – you know as actual humans with lots of sides to them? But I guess it's true that you always remember your first.
And now a housekeeping note. The site will be down for a few days as of Monday, August 25, in preparation for some exciting changes. But I'll be back soon. Stay tuned.
Subscribe for bonus content and insider scoops!
Tellulah's Old Darlings