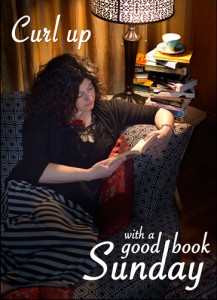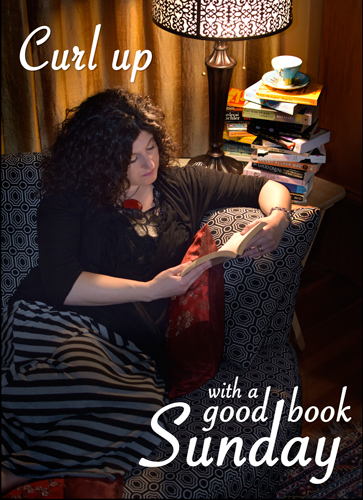 Urban fantasy is one of those genres where my desire to read it seems to outstrip my ability to find absolutely beloved books. A few weeks ago I mentioned Karen Marie Moning's Fever series, which for me is tops. However, I want to share with you another supremely excellent series which just released book 7 in the series. Welcome to the world of Kate Daniels.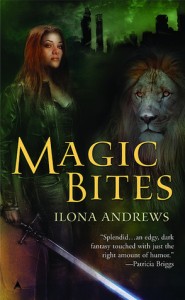 Synopsis:
When the magic is up, rogue mages cast their spells and monsters appear, while guns refuse to fire and cars fail to start. But then technology returns, and the magic recedes as unpredictably as it arose, leaving all kinds of paranormal problems in its wake.
Kate Daniels is a down-on-her-luck mercenary who makes her living cleaning up these magical problems. But when Kate's guardian is murdered, her quest for justice draws her into a power struggle between two strong factions within Atlanta's magic circles.
The Masters of the Dead, necromancers who can control vampires, and the Pack, a paramilitary clan of shapechangers, blame each other for a series of bizarre killings—and the death of Kate's guardian may be part of the same mystery. Pressured by both sides to find the killer, Kate realizes she's way out of her league—but she wouldn't have it any other way…
Why I Love It:
Confession time. I didn't actually love the first book in the Magic series. This seems to be fairly common with these books. I mean it's okay. Kate is a badass and Curran is a super hot Beast Lord lion shapeshifter. Also the world building? Phenomenal. The way that author Ilona Andrews (actually a husband and wife team) weaves tech and magic, making sure that that whichever force is in play tends to hit at the worst possible time, is fresh and fun. That said, it wasn't until book two that I truly fell in love with the characters.
I bitch a lot about filler books in series. Well, this one doesn't have any. Each story feels like a complete arc. Each one has its own mythological creature to be dealt with, as well as a deepening understanding, not just of the central relationship between Kate and Curran but all the people in this world. Like cool friends that the more you spend time with, the more you want to know better. Also, did I mention how hot Curran is? Because seriously. (Insert cat growls – pun intended.)
I also really appreciate the way that Andrews so seamlessly pulls in mythology from cultures across many cultures. Not just vamps or Greek gods. Even when the old favs like vamps are used, they're given a new twist. Not sparkling. Something actually cool. Plus Kate has her demons to battle–both figuratively and literally and yet she always does so with determination, snark, intelligence. She's generous, loyal and just a fabulous protagonist all around.
Now it's time for me to run along and dive into book 7. So jump in and catch up with me, will ya? Then we can discuss.
xo
Tellulah
Subscribe for bonus content and insider scoops!
Twittering away...
https://t.co/1UHQhm57rN Cautiously optimistic about the premise
- Wednesday Feb 21 - 9:20pm
SPOILER ALERT! A fabulous video that you absolutely SHOULD NOT WATCH if you have not yet seen The Good Place s1 fin… https://t.co/Jqf3UnxHg3
- Tuesday Feb 20 - 4:15am
Lose yourself in a funny, sexy urban fantasy romance! The Unlikeable Demon Hunter: Crave releases Feb 20 and to cel… https://t.co/WPcUSnVRRu
- Sunday Feb 18 - 4:56pm
Bet you didn't know you could pair tap dancing and Star Wars! https://t.co/GS2qzvH7nJ
- Friday Feb 16 - 8:45pm
Better late than never! Discovered the Haim Time podcast on Beats One. So good!
- Friday Feb 16 - 6:45pm
Tellulah's Old Darlings