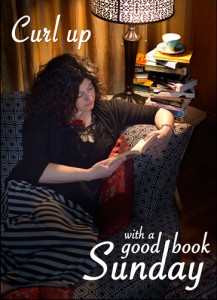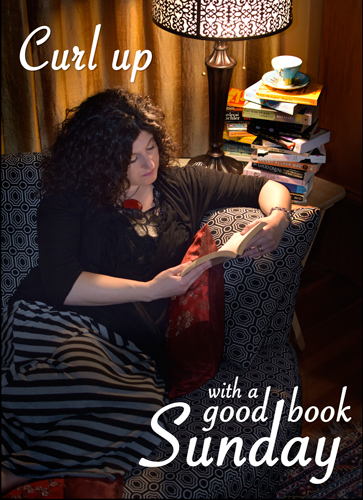 Happy Sunday, darlings! Today I'm going to share with you a book that, well, I'm not exactly sure how I would categorize it. It's probably one of those "love it or hate it" books, and in fact, that may be true of the author as well. Curious? Well, let's get to it then.
Synopsis:
As adventurous as the quests of J.R.R. Tolkien and as contemporary as the zany entertainment of Tom Robbins, "Fool on the Hill" is certain to bring laughs and be remembered for a long time to come. The hero is S.T. George, a young writer-in-residence at Cornell, who is looking for love and dragons to slay. Soon George is caught up in an epic struggle of life and death, good and evil, magic and love.
Why I Love It:
Our hero in Fool on the Hill, S.T. George is a writer-in-residence at Cornell University. Poor George, he's about to fall in love, fall hard, and get his heart broken but it's okay because that may lead him to his actual true love. If the meddling storytelling with his stable of typing monkeys who has decided to meddle in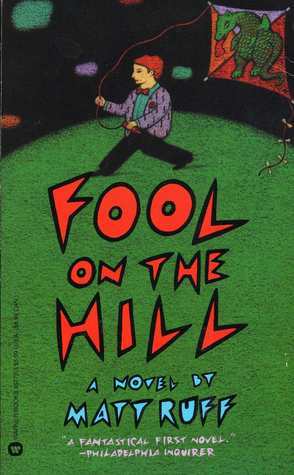 George's life, casting him as St. George who must defeat the dragon, doesn't get him killed first. Oh, and he should also watch out for the fairies that live at Tolkien House–the magical frat house unlike any other. There's also a dog looking for Heaven who'll come into George's life. The dog talks. Did I mention that?
This is why you'll either love or hate this book. If drawing liberally from Greek tragedy, fairy tales, Tolkien, and Shakespeare annoys you then stay the hell away from this book. Me, personally? I loooove it. Ruff manages to take all these parts and assemble them into a super sweet, entirely fresh fairy tale quest that had me cheering and clapping and rooting for our hero to slay his dragon and get his happily-ever-after. And I've never stopped doing that in all my re-reads of it, since the book came out about 25 years ago.
I'd say this is Ruff's most accessible book. Which is saying something. So give him and this delightful story a try.
xo
Tellulah
Subscribe for bonus content and insider scoops!
Twittering away...
Husband just remembered that once, when asked what she wanted to be when she grew up, my kid replied, "I wanna be on stilts!" #soproud
- Friday Feb 23 - 9:25pm
https://t.co/1UHQhm57rN Cautiously optimistic about the premise
- Wednesday Feb 21 - 9:20pm
SPOILER ALERT! A fabulous video that you absolutely SHOULD NOT WATCH if you have not yet seen The Good Place s1 fin… https://t.co/Jqf3UnxHg3
- Tuesday Feb 20 - 4:15am
Lose yourself in a funny, sexy urban fantasy romance! The Unlikeable Demon Hunter: Crave releases Feb 20 and to cel… https://t.co/WPcUSnVRRu
- Sunday Feb 18 - 4:56pm
Bet you didn't know you could pair tap dancing and Star Wars! https://t.co/GS2qzvH7nJ
- Friday Feb 16 - 8:45pm
Tellulah's Old Darlings