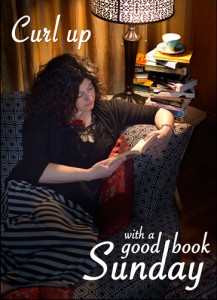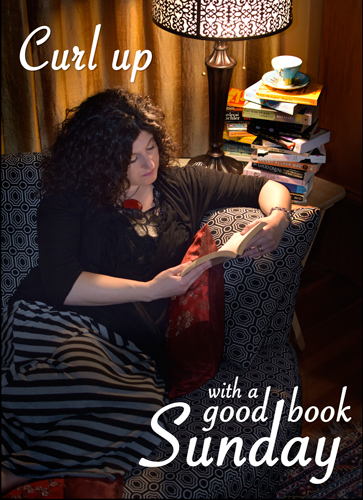 I've been waiting for the perfect moment to feature this book and since the series is finished (yay!) may I introduce for your reading pleasure the hot, amazing, elemental wielding Merrick brothers by the lovely and talented Brigid Kemmerer. I was lucky enough to interview Brigid a while back about writing swoony YA boys, and I highly encourage you to check it out here.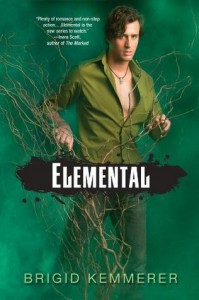 Synopsis:
Earth, Fire, Air, Water – they are more than you dream.
As an air Elemental, 17-year-old Emily Morgan doesn't have much power. That's okay—she knows what happens to kids who do.
Like Michael Merrick. He's an earth Elemental, one with enough power to level cities. Which makes him sexy. Dangerous. And completely off limits. At least according to Emily's family.
But her summer job puts her in close contact with Michael, and neither of them can help the attraction they feel. When forces of nature like theirs collide, one misstep could get someone killed. Because Emily's family doesn't just want her to stay away from him.
They want him dead.
Why I Love This Book:
The book is actually a novella that kicks the whole thing off. And I don't just love it. I love the 3 novellas and 5 books that make up the series. Seriously, I may have my favs, but there's not a bad read among them. Elemental kicks the series off with a bang. What I really liked was that there was no over-explaining or pandering to the reading audience about what the mythology in this world was. It flowed organically, and yes, I had questions – not all of which were answered yet but that's ok. It was exactly the right amount to get me hooked. 
Plus, there is a whole family of hot brothers. Who doesn't love hot brothers? Is that shallow of me? Do I care? No. Because I am going to go enjoy me a whole series of hot brothers, whose elemental wielding abilities tie into character in all kinds of primal ways. It's a coming of age story for each of the brothers and the family as a whole.
And it's Michael's stories that begin and end the whole series. Be warned, Kemmerer doesn't pull any punches. There were times I thought the books might kill me – but in the best way-  the tension, the action, the danger, and ultimately the way that the brothers come together to face their future. Is the series perfectly HEA? Nope. It's better. My only complaint? Too short. I wasn't ready to say good-bye to the Merrick brothers. But hey, that's what re-reads are for. And I definitely will be.

Subscribe for bonus content and insider scoops!
Twittering away...
https://t.co/1UHQhm57rN Cautiously optimistic about the premise
- Wednesday Feb 21 - 9:20pm
SPOILER ALERT! A fabulous video that you absolutely SHOULD NOT WATCH if you have not yet seen The Good Place s1 fin… https://t.co/Jqf3UnxHg3
- Tuesday Feb 20 - 4:15am
Lose yourself in a funny, sexy urban fantasy romance! The Unlikeable Demon Hunter: Crave releases Feb 20 and to cel… https://t.co/WPcUSnVRRu
- Sunday Feb 18 - 4:56pm
Bet you didn't know you could pair tap dancing and Star Wars! https://t.co/GS2qzvH7nJ
- Friday Feb 16 - 8:45pm
Better late than never! Discovered the Haim Time podcast on Beats One. So good!
- Friday Feb 16 - 6:45pm
Tellulah's Old Darlings