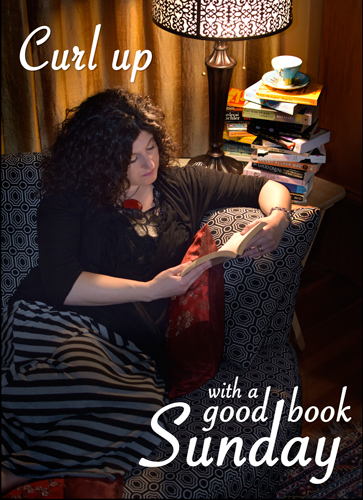 I'm super excited to share today's beloved book with you, darlings! Not only does it feature one of the best kick-ass heroines, it also has the hottest alpha male ever written. IMHO. (Yes, guys, this is where you may roll your eyes and back away. More awesome for us.)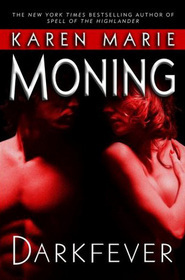 Synopsis
MacKayla Lane's life is good. She has great friends, a decent job, and a car that breaks down only every other week or so. In other words, she's your perfectly ordinary twenty-first-century woman. Or so she thinks…until something extraordinary happens.
When her sister is murdered, leaving a single clue to her death–a cryptic message on Mac's cell phone–Mac journeys to Ireland in search of answers. The quest to find her sister's killer draws her into a shadowy realm where nothing is as it seems, where good and evil wear the same treacherously seductive mask. She is soon faced with an even greater challenge: staying alive long enough to learn how to handle a power she had no idea she possessed–a gift that allows her to see beyond the world of man, into the dangerous realm of the Fae….
As Mac delves deeper into the mystery of her sister's death, her every move is shadowed by the dark, mysterious Jericho, a man with no past and only mockery for a future. As she begins to close in on the truth, the ruthless Vlane–an alpha Fae who makes sex an addiction for human women–closes in on her. And as the boundary between worlds begins to crumble, Mac's true mission becomes clear: find the elusive Sinsar Dubh before someone else claims the all-powerful Dark Book–because whoever gets to it first holds nothing less than complete control of the very fabric of both worlds in their hands….
Why I Love This Book:
I was turned on to this series right after book 4 (my fav of them) had come out. To say I was resistant was an understatement. I was so over all things fairy. In part because I was still recovering from the PTSD of the uber-saccherine Rainbow Fairy books I'd had to read my daughter several years back. Sure, this was fae for grownups but I wasn't buying into the lavish praise my friend gave the series. Still, i trusted her tastes so gave it a shot. Mind. Blown. These are not happy tea party giving fairies. This is Dublin. It's rainy, it's cold and winged creatures go bump in the night.
My love of Moning's take on the mythology aside, the heart of this series and basis of my undying love is MacKayla and Barrons. Mac is a sunny Southern girl who's come over to Ireland to investigate her sister's murder. This girl has sass, and fire, and magnolia steel in her veins. But she still manages to embrace her rainbow side and stand up to all the grief that the sexy and infuriating Barrons gives her. She is a wonderful character who questions much about herself, her sister, her family and yet never comes off as whiny or a victim. And there are dark days in her future. Then there is Barrons. I'm not sure what I could say that would do him justice, raising him far and above all other fictional alpha males, so I'll sum him up in one word. Yum. And then add "Mine" for good measure.
Yeah, the final book (5) gets a bit long winded. Book four makes up for any issues. The Fever series is one of the best urban fantasy series bar none. So grab book one and just keep reading. Trust me.
xo
Tellulah
Subscribe for bonus content and insider scoops!
Tellulah's Old Darlings