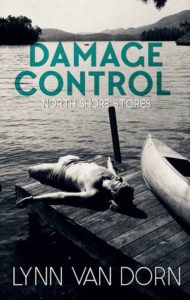 I love brother's best friend love stories and Damage Control delivered beautifully.
Synopsis:
Everything to lose.
Tyler's worked hard to kick the dust of the Chicago suburbs off his heels and move on with his life as Hollywood's newest up-and-comer, burying his demons and hiding his scars from the world. Just as everything seems to be going his way, a scandal from his past threatens everything he's worked for. Now he's stuck back home, where his family of lawyers can maybe help sink the scandal and find out who's behind it.
Afraid to love.
Josh doesn't know what to think when his ex's little brother falls into his arms, other than that Tyler is trouble with a capital T. But when Tyler's publicist suggests that an adoring fake boyfriend might be just the ticket to saving Tyler's acting career, Josh doesn't mind playing along. It's not like he has anything else going on, and faking a relationship with someone you've known your entire life can't possibly be that difficult.
A second chance for two damaged hearts.
Now they're stuck together for the foreseeable future, and neither can deny their mounting attraction. Why should they? They're supposed to be in love, at least out in public. But in private, when no one is watching, Tyler and Josh grow closer in a way that has nothing to do with their agreed upon arrangement. What do they do when make-believe becomes real, and how can two men with such different lives have a shared future?
Why I Love It:
Not gonna lie, there could have been all kinds of squick given Josh just isn't Tyler's brother's best friend – he's his secret ex-boyfriend. But Van Dorn did an amazing job keeping it out of that territory. The story was 500+ pages and I still didn't want it to end. Plus bonus trope of fake boyfriend.
There was so much delicious denial on all fronts and you couldn't swing a cat without hitting someone longing for someone else. When it came down to it though, I just really enjoyed Tyler and Josh's dynamic. They were good for each other; they smoothed out each other's rough edges. And the rest of their families were a meddling, busybody joy.
I went from laughing to crying and back again. The story hit the ground running and didn't let up. Highly recommend this m/m – though be aware, there are some trigger warnings at the front of the book.
Subscribe for bonus content and insider scoops!
Tellulah's Old Darlings