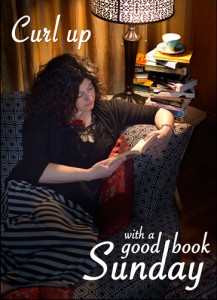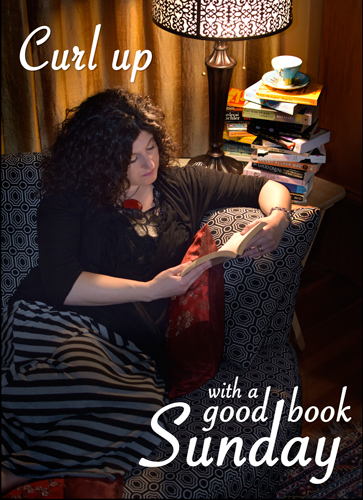 Love is in the air this week as I celebrate the gold medalist of romantic comedy books! Bet Me is sweet, sexy, funny and I read it over and over again for inspiration and pure escapist delight.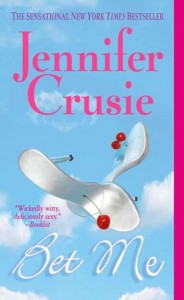 Synopsis:
Minerva Dobbs knows that happily-ever-after is a fairy tale, especially with a man who asked her to dinner to win a bet. Even if he is gorgeous and successful Calvin Morrisey. Cal knows commitment is impossible, especially with a woman as cranky as Min Dobbs. Even if she does wear great shoes and keeps him on his toes. When they say good-bye at the end of their evening, they cut their losses and agree never to see each other again.
But Fate has other plans, and it's not long before Min and Cal meet again. Soon, they're dealing with a jealous ex-boyfriend, Krispy Kreme donuts, a determined psychologist, chaos theory, a freakishly intelligent cat, Chicken Marsala, and more risky propositions than either of them ever dreamed of. Including the biggest gamble of all–true love.
Why I Love It:
Romantic comedy is hard. Think about it – we all know how it's going to end. It is the most predictable formula out there. And that's the problem with writing romantic comedy books. The author needs to make the reader doubt that a happily-ever-after is truly in the cards. Not only that, but she has to be funny. Whether the humour stems as a result of characters choices or witty banter, or ideally both, the comedy needs to be an equal partner to the romance. And I DO NOT mean a klutzy heroine with too many shoes as a way to fulfill the comedy requirements.
I've read countess numbers of books purporting to be a romcom. I write them too, so yes, I fully understand how easy it is to fall into the most common traps. Which in addition to the above also include the worst sin of all – having two leads who  end up together in the end not because they went through hell and much suffering to be together but simply because they are the leads. It's the very act of struggle that makes us readers fear for our desired ending.
Then there is Bet Me. This is hands down, the best romantic comedy book there is. IMHO. Not only are Min and Cal flip sides of the same coin in terms of their issues around risk, self image and relationships, these issues become huge (and extremely funny) stumbling blocks to the huge chemistry between them. If they could only get over themselves … but isn't that the fun of love stories?
If you want to laugh, want to swoon and simply have a crazy good time watching two people fight against falling in love, then pick up this book.
xo
Tellulah
Subscribe for bonus content and insider scoops!
Twittering away...
https://t.co/1UHQhm57rN Cautiously optimistic about the premise
- Wednesday Feb 21 - 9:20pm
SPOILER ALERT! A fabulous video that you absolutely SHOULD NOT WATCH if you have not yet seen The Good Place s1 fin… https://t.co/Jqf3UnxHg3
- Tuesday Feb 20 - 4:15am
Lose yourself in a funny, sexy urban fantasy romance! The Unlikeable Demon Hunter: Crave releases Feb 20 and to cel… https://t.co/WPcUSnVRRu
- Sunday Feb 18 - 4:56pm
Bet you didn't know you could pair tap dancing and Star Wars! https://t.co/GS2qzvH7nJ
- Friday Feb 16 - 8:45pm
Better late than never! Discovered the Haim Time podcast on Beats One. So good!
- Friday Feb 16 - 6:45pm
Tellulah's Old Darlings