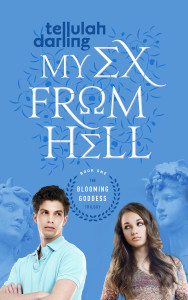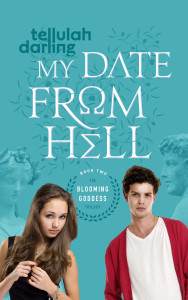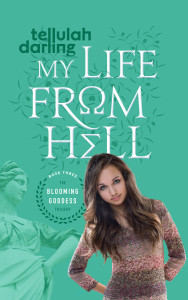 Out with the old, in with the new. It was time for a makeover, so here's the official cover reveal. 🙂
I like to put my characters through unspeakable pain for my entertainment, which may or may not explain why Kai is not on the cover of the final book, My Life From Hell. Then again, it might be because Sophie came to her senses and realized that infuriating gods are to be shown the door. If you haven't read them yet, then pick this series up and find out. I promise you sass, kicking butt, and swoon. Lots of swoon.
And for those of you who have read all about Sophie and the gang, what do you think?
xo
Tellulah
Subscribe for bonus content and insider scoops!
Twittering away...
Finally worked my way through my TBR pile to Keystone by Dannika Dark and I'm so glad I did! https://t.co/7mNkl5f3dP https://t.co/DQRCBD1xCf
- Sunday Feb 25 - 4:54pm
Husband just remembered that once, when asked what she wanted to be when she grew up, my kid replied, "I wanna be on stilts!" #soproud
- Friday Feb 23 - 9:25pm
https://t.co/1UHQhm57rN Cautiously optimistic about the premise
- Wednesday Feb 21 - 9:20pm
SPOILER ALERT! A fabulous video that you absolutely SHOULD NOT WATCH if you have not yet seen The Good Place s1 fin… https://t.co/Jqf3UnxHg3
- Tuesday Feb 20 - 4:15am
Lose yourself in a funny, sexy urban fantasy romance! The Unlikeable Demon Hunter: Crave releases Feb 20 and to cel… https://t.co/WPcUSnVRRu
- Sunday Feb 18 - 4:56pm
Tellulah's Old Darlings