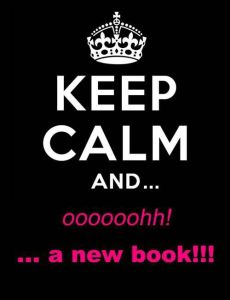 Okay, not a new book. But a book on sale. Which is really just as fun.
But first, are you all enjoying Book Blog Love? Have you found some new blogs to follow? Book reviews that made you add to your tottering TBR pile? And aren't these chicks great? I've loved reading all their answers.
So the hubs and I had one of our typical conversations the other day. We were scrubbing our walls because we've been living in several weeks of having our walls cut open to update our wiring. (Not fun.) There we were, cleaning away when:
Hubs: (head tilted, staring at wall) Look. It's a different white.
Me: That's going to be the name of my autobiography. "A Different White."
Hubs: (snort laughs) That's perfect. "A Different White: Confessions of a Once Proud Jewish Princess."
Me: (checking out strand of plaster encrusted hair) Oh, how the mighty have fallen.
Fine, I'm never going to write that book. Though the title makes me laugh. But I can say that the epub and Kindle versions of my YA romantic comedy book My Ex From Hell, book one in my Blooming Goddess Trilogy will be on sale for 99 cents from Friday November 28 to Friday December 12. That's right. For two weeks, Sophie and the gang will be cheap but not easy. Like me.
Maybe you've been wanting to try it out? Or gift it to a friend who you love 99 cents worth? (We all have them.) Well, starting Friday would be the time to grab it. Just in time for holiday shopping. You can for sure buy it at this price at Amazon, itunes, and Kobo.
Work off that Thanksgiving dinner with the sass and swoon of this story. Seriously. Reading this book is a great way to burn calories. ***
Buy the book. Spread the word.
xo
Tellulah
*** Not based on any science anywhere. But my personal opinion is highly valuable.
Subscribe for bonus content and insider scoops!
Tellulah's Old Darlings