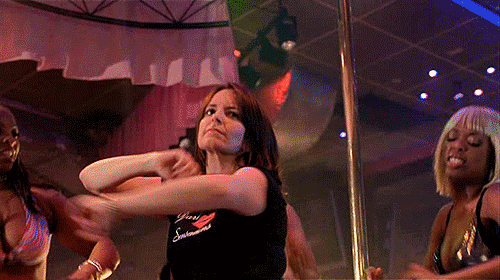 You judge. On a daily basis. Don't even tell me that you don't because I'm not going to believe you. But that's okay. I'm not judging you for it. The reason I bring it up, is that I've been thinking a lot about the female (and male) characters that I write. If you've read my books (and this is where I'm allowing a graceful pause for you to get your butt to Amazon and buy them if you haven't…) you know that I'm all about teens who start off feeling marginalized and through their funny, romantic travails get to a point of empowerment. This is hugely important to me.
But how long does that last? I mean, once the story ends, how long does this confidence last? Six months? Three weeks? Until they get some judgy look in passing at Starbucks? I like to think of myself as a reasonably confident women and yet … a look can level me. I'm not even sure there always actually is a look. It might be dirt in someone's eye or their expression reflecting a thought that has nothing to do with me because (le gasp) I are not the centre of other people's universes. (Though I think there should be one day a year where I am. But that's another topic.) I just mean that I (you too?) go out in the world and rightly or wrongly my confidence gets eroded or bolstered by how I am are received. (Some days not at all, others enormously.)
Hold that thought while I bring in the idea of butts. Every Saturday morning I go to Salsafit. An aerobics dance class with Latin music and moves that involve a lot of shimmying. I always stand at the back because I like not having to worry about bumping into people behind me. Needless to say, from that vantage point I get a vast panorama of butts. Lumpy butts, toned butts, young and old. The butts are as diverse as the women in that class. And there is a ton of diversity going on in that shabby gym. Age, ethnicity, sexual orientation, and financial status.
At one point this past class, we were jumping in a circle shimmying our boobs and butts off. Shakage galore. As I looked around at the faces of the women, not one single person looked self conscious. Some grooved beautifully, some stumbled, some had no clue where the rhythm was and one woman (whom I love to watch each week) did high energy enthusiastic moves that bore as much resemblance to the teacher's as a weirdly deconstructed pie by a gourmet chef's to grandma's homemade one.  But not one woman there looked like she gave a damn that her body was shaking and maybe spandax had ridden up or she wasn't perfectly coordinated.
Thing is, those moments of zero self-consciousness don't last. Despite what the self-help industry tells us, I don't believe that we live our joy every moment of every day. (Maybe the Dalai Lama and a few other rare people but not anyone I know.) We are human. And some days we're going to be tired or feel gross or something happens and our morale is gonna take a hit. And I think that's important to realize and not beat ourselves up over it. Maybe it just comes down to moments. And in those moments when when we know that our butt is lumpy and we don't give a damn because we're just so happy, and having so much fun and so glad to be alive, that's when girl power, female power, being real actually happens.
And maybe we just all need to shimmy more.
Subscribe for bonus content and insider scoops!
Twittering away...
https://t.co/1UHQhm57rN Cautiously optimistic about the premise
- Wednesday Feb 21 - 9:20pm
SPOILER ALERT! A fabulous video that you absolutely SHOULD NOT WATCH if you have not yet seen The Good Place s1 fin… https://t.co/Jqf3UnxHg3
- Tuesday Feb 20 - 4:15am
Lose yourself in a funny, sexy urban fantasy romance! The Unlikeable Demon Hunter: Crave releases Feb 20 and to cel… https://t.co/WPcUSnVRRu
- Sunday Feb 18 - 4:56pm
Bet you didn't know you could pair tap dancing and Star Wars! https://t.co/GS2qzvH7nJ
- Friday Feb 16 - 8:45pm
Better late than never! Discovered the Haim Time podcast on Beats One. So good!
- Friday Feb 16 - 6:45pm
Tellulah's Old Darlings