I made a decision …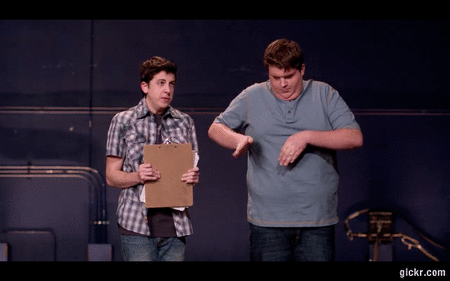 It actually all started with the approach of Canadian Thanksgiving this past weekend. I'd been seeing all these gratitude posts on Facebook. You know me. I'm kinda cynical, kinda sarcastic. I see a gratitude post and hurry on by.
However …
Thanksgiving was coming. And that got me thinking about what in my life I am grateful for (because I had to have something to say when we went around the dinner table), which in turn got me thinking about the kind of person I wanted to be.
And book reviews.
Don't worry. I didn't have a personality transplant. You'll still find pretty much the same Tellulah here in cyberspace, with one small difference. I'm no longer reviewing books that get less than 3 stars from me.
See, when I first got on (addicted to) Goodreads, I rated and/or reviewed everything. Hate it, love it, meh it – didn't matter. As an active reader it was my duty to share my "highly valued" opinion with the world. *snort* So done with that. There are a lot of books out there. And a lot of reviewers. My opinion doesn't matter. Not really. And I don't say that in a pitying way. Sure, some people have similar tastes to mine, and they might check in to see what I liked when trolling for their own reads. And for those people, I'm happy to pass on books that I'm enthusiastic about. But I don't want to be part of the conversation around a book if I'm taking a negative viewpoint. I'll quietly consume that read, then keep going. Reading and writing are such passions of mine that I've made the conscious decision to stay on the "happy passion" side, not the "hate with a fiery passion" part.
I write romantic comedy after all. Probably a good thing to stay in the happy. To that end, I've deleted all my 1 and 2 star reads on reviews on Goodreads and Booklikes. It's 3 stars or more, darlings. And, of course, my best beloved reads here on my weekly Curl Up with a Good Book Sunday. It's not about being a kinder, gentler, Tellulah, it's about making the most of the energy that I do have.
My God, that sounded frighteningly new agey. Must go write some sassy banter, stat!
Subscribe for bonus content and insider scoops!
Twittering away...
Finally worked my way through my TBR pile to Keystone by Dannika Dark and I'm so glad I did! https://t.co/7mNkl5f3dP https://t.co/DQRCBD1xCf
- Sunday Feb 25 - 4:54pm
Husband just remembered that once, when asked what she wanted to be when she grew up, my kid replied, "I wanna be on stilts!" #soproud
- Friday Feb 23 - 9:25pm
https://t.co/1UHQhm57rN Cautiously optimistic about the premise
- Wednesday Feb 21 - 9:20pm
SPOILER ALERT! A fabulous video that you absolutely SHOULD NOT WATCH if you have not yet seen The Good Place s1 fin… https://t.co/Jqf3UnxHg3
- Tuesday Feb 20 - 4:15am
Lose yourself in a funny, sexy urban fantasy romance! The Unlikeable Demon Hunter: Crave releases Feb 20 and to cel… https://t.co/WPcUSnVRRu
- Sunday Feb 18 - 4:56pm
Tellulah's Old Darlings