Welcome to Book Blog Love November! All this month, I'm featuring book blogs that I love and the fabulous female(s) behind them. (Curl Up with a Good Book Sunday and my regular posts resume in December.) Each day in November, I'll spotlight a different blog whose content ranges from reviews to author interviews and events to book tours. All the bloggers graciously agreed to answer 7 questions about themselves. YA features predominantly in some, and in others is merely part of what they cover. So stick around and get to know these great chicks and the blogs they pour their hearts into. I bet you'll see some old favs and make some new ones.
Presenting: Christina and The Book Hookup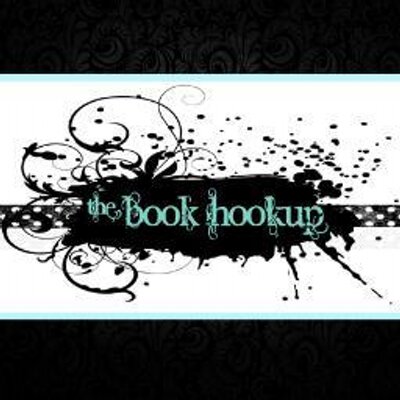 1)   
Describe your blog and tell us why you chose that name for it?
Okay, so first off, I'm one of five Litbrarians- the title we've given ourselves- over at The Book Hookup, though two of our "staff" are currently on a RL hiatus at the moment. I'm the newest member, having come into it a year after the blog was already established. We just celebrated our 3 Year Blogiversary back in July. Our blog is your pretty standard, run-of-the-mill book blog. We post reviews, cover reveals, etc, but I think we have something special with our Book Boyfriend Den. It's the "location" where we interview all our favorite male characters from the books we love. Though, on occasion, we have been known to transform it to host an author or female MCs. Like, early in November, we had all the leading ladies of Brighton Walsh's Caged in Winter stop in for a tea party. (That can be found here.) Regardless of who's stopping in, we always have a blast and sometimes things get a little… intense, haha.
As for the name, from what I'm told, there's really no grand story about where it came from, just that it was the one that everyone back then could agree on. I love our name, so I'm proud it stuck.
2) 

What are 3 things about you that would surprise people?
Oh, gracious. I'd like to think I'm as transparent online as I am in real life. I'm quick to wear my heart on my sleeve and give my opinion, even when it's not wanted at times, lol. Let's see, though, surely there's something.
While, I'm relatively prissy and girly- makeup, jewelry, dresses and the works- I'm quick to do a "man's" job. I've rebuilt toilets, installed plumbing, killed spiders, and I'm currently renovating the whole outside of my home on my own. All I need is my spunk and a YouTube tutorial. My husband says that "can't" isn't in my vocabulary.
I've never watched any TV show or movie starring The Muppets. All my heeeell nopes. They freaked me out as a kid and as an adult I still have zero inklings to take a peek at this childhood staple. (They're so creepy, okay!?)
I have a rebel's heart and I'm extremely stubborn. I hate to be bossed around. I've been known to make terrible decisions, even knowing so before I did it, only because someone told me I couldn't. One example of this is when Momma told me I couldn't get my tongue pierced when I was 18, I came home with 3 piercings that weekend. (Unfortunately, not the tongue because apparently mine is too veiny. Who knew, right? But I did do my belly button which she was equally displeased about. I now have 10 piercings and she just shakes her head.)
3)   
Why do you love YA? And conversely is there anything that drives you nuts about it?
Honestly, my childhood and teen years were really rough and I kept a ton of secrets. The only way I could keep those secrets and remain sane was to have an escape and books were that sanctuary for me. Back then, I was obsessed with fantasies and sci-fi because it was so different than my life. 
Now that I'm adult, I still use it as an escape. I gravitate to YA because I don't want to read about the issues that I can relate to now, I can deal with that when I put the book down. YA allows me to be nostalgic about all those exciting, scary firsts and young life. There's also something about the intensity of YA- the emotions, the urgency with everything, and unless the book is crap (can I say that?), I usually don't have any problems becoming completely enthralled by it.
Oh man, for as much as I love YA, I can be its toughest critic. My biggest hangup always seems to surround one dimensional, stereotypical characters. Quite often, I find authors rely on tropes or stereotypes to build their characters/stories instead of giving them depth. It makes them so hard to relate to them then. I'm also quite a stickler for when the author does a lot of telling me instead of showing me through the characters' actions and dialogues.
4)   
What book would you fight a zombie horde to save?
This question is all sorts of unfair. Assuming I had time and warning about the zombie apocalypse, I'd buy all the books and load them on my kindle and my Nook. Then, I'd go all MacGyver and rig some kind of small crank generator so I'd always have enough juice to read. If there's no warning and I have to pick and go, I'd grab Throne of Glass series by Sarah J Maas. It has everything. (But if I'm being real honest, I'm getting mauled by the horde because I'd be trying to load up a wagon or something with all my favorites.)
5)   
If you had a theme song, what would it be and why?
I've spent an absurd amount of time on this question. Weeks, really. Honestly, my theme song would change daily because I like so many different types of music and it varies with my mood. And even though this is going to expose me for the angsty chick I am, there are two songs that always resonate with me and usually have me busting out vocals and air drums/guitar: "Riot" by Three Days Grace and "Scars" by Papa Roach.
6)   
 What fictional character would you want to date and who would you want for a best friend?
What is with all these impossible questions? Oh, whom to date? Can I have band of book boyfriends? Chaol from Throne of Glass series. Warner from Shatter Me series. There's Josh from Isla and the Happily Ever After, so naturally you have to throw in Étienne and Cricket, too. Josh Effing Bennett from the Sea of Tranquility. Jase Garrett from My Life Next Door. Noah Shaw from The Mara Dyer series (Yes, Stacee, I know he's yours.). Oooooh, and Cade and Jason from Caged in Winter (and soon-to-be Tessa Ever After). Yes, I cheated but I'm a rebel, remember? Constraints make me uncomfortable. And, truthfully, I can keep going…
My best girly friend is simple: Celaena Sardothien
from 
Throne of Glass 
series. I won't list all the reasons because that could be spoilery, but she's a short, feisty, sword-wielder and if dooms day filled with zombies is approaching, I want this chick at my side hands down.
7)   
What has been the biggest surprise/delight of your blogging career?
Honestly, the book community and author interaction is amazing. I've "met" so many new lifelong friends and authors through this outlet and it has been incredible. I've also had the privilege of working with a few authors while drafting, more notably Brighton Walsh who calls me her Plot Whisperer. If you'd asked me a month or two ago, this would have taken the cake, no doubt. But with Brighton's release of Caged in Winter, she dedicated the book to me and I'm not going to lie, when I first saw the ARC, I burst into tears because she'd kept that part a secret. It was shocking and wonderful to be a part of something so permanent.
Thanks so much for being with us today, Christina. Check out The Book Hookup 
here
!
xo
Tellulah
Subscribe for bonus content and insider scoops!
Twittering away...
https://t.co/1UHQhm57rN Cautiously optimistic about the premise
- Wednesday Feb 21 - 9:20pm
SPOILER ALERT! A fabulous video that you absolutely SHOULD NOT WATCH if you have not yet seen The Good Place s1 fin… https://t.co/Jqf3UnxHg3
- Tuesday Feb 20 - 4:15am
Lose yourself in a funny, sexy urban fantasy romance! The Unlikeable Demon Hunter: Crave releases Feb 20 and to cel… https://t.co/WPcUSnVRRu
- Sunday Feb 18 - 4:56pm
Bet you didn't know you could pair tap dancing and Star Wars! https://t.co/GS2qzvH7nJ
- Friday Feb 16 - 8:45pm
Better late than never! Discovered the Haim Time podcast on Beats One. So good!
- Friday Feb 16 - 6:45pm
Tellulah's Old Darlings