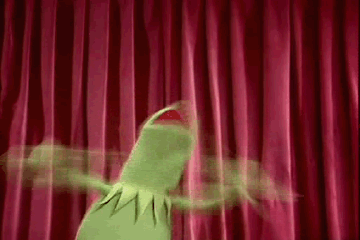 My eldest darling, the YA romantic comedy book, Sam Cruz's Infallible Guide to Getting Girls is a year old today! Yay!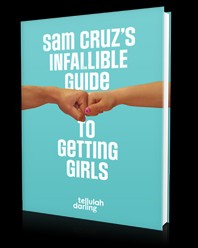 Check out the synopsis for Sam here. And be sure to watch the book trailer while you're on that page. I think it perfectly sums up what you're getting yourself into if you read the book. 😀
Sam and I have had an amazing journey so far. He's allowed me to get to know many fabulous readers who keep me happily stocked up on books recs and snark and been read and loved around the globe. I will always have a soft spot in my heart for this poor, deluded, swoonilicious boy.
Sam has even gotten a sibling with the release of My Ex From Hell back in April and My Date From Hell due October 31. (Thank God that wasn't real children because 3 kids in a year? Although maybe I would have gotten a super trashy reality show out of it …)
Anyhoo, to celebrate this momentous occasion, I'm giving away a signed copy of Sam. The giveaway is open internationally, so enter and win!
a Rafflecopter giveaway

Good luck, darlings! Thanks for all your love! Feel free to wish Sam a happy birthday in the comments.
Subscribe for bonus content and insider scoops!
Twittering away...
https://t.co/1UHQhm57rN Cautiously optimistic about the premise
- Wednesday Feb 21 - 9:20pm
SPOILER ALERT! A fabulous video that you absolutely SHOULD NOT WATCH if you have not yet seen The Good Place s1 fin… https://t.co/Jqf3UnxHg3
- Tuesday Feb 20 - 4:15am
Lose yourself in a funny, sexy urban fantasy romance! The Unlikeable Demon Hunter: Crave releases Feb 20 and to cel… https://t.co/WPcUSnVRRu
- Sunday Feb 18 - 4:56pm
Bet you didn't know you could pair tap dancing and Star Wars! https://t.co/GS2qzvH7nJ
- Friday Feb 16 - 8:45pm
Better late than never! Discovered the Haim Time podcast on Beats One. So good!
- Friday Feb 16 - 6:45pm
Tellulah's Old Darlings