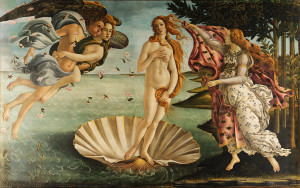 Listen up darlings, because I've got another rant. I keep reading romance novels where the hero comments on how the heroine is "beautiful and doesn't even know it" as if he is praising her. Ugh! This implies not knowing that oneself is beautiful is a desired trait in a woman, while knowing oneself is beautiful, is not.
I get that the hot, mean girl trope gets invoked a lot and bitchy and beautiful there go hand in hand. But what's wrong with a woman being beautiful and knowing it? Not to use her beauty to manipulate but because she feels beautiful in her own skin? Because she feels confident and loves herself?
Why is that not considered a desired trait?
Why does beauty have to be something that is pointed out to her by a man? How about more stories where we see beauty outside the accepted standards recognized? And where that woman knows, regardless of accepted standards that she is beautiful already? I've seen the first part happen in a lot of books but it is rarely accompanied by a heroine who already knows she is beautiful.
Is anyone else bothered by this?
I'm Tellulah Darling saying I'm beautiful and I know it. Say it with me because you are, too!
xo
Tellulah
Subscribe for bonus content and insider scoops!
Twittering away...
https://t.co/1UHQhm57rN Cautiously optimistic about the premise
- Wednesday Feb 21 - 9:20pm
SPOILER ALERT! A fabulous video that you absolutely SHOULD NOT WATCH if you have not yet seen The Good Place s1 fin… https://t.co/Jqf3UnxHg3
- Tuesday Feb 20 - 4:15am
Lose yourself in a funny, sexy urban fantasy romance! The Unlikeable Demon Hunter: Crave releases Feb 20 and to cel… https://t.co/WPcUSnVRRu
- Sunday Feb 18 - 4:56pm
Bet you didn't know you could pair tap dancing and Star Wars! https://t.co/GS2qzvH7nJ
- Friday Feb 16 - 8:45pm
Better late than never! Discovered the Haim Time podcast on Beats One. So good!
- Friday Feb 16 - 6:45pm
Tellulah's Old Darlings