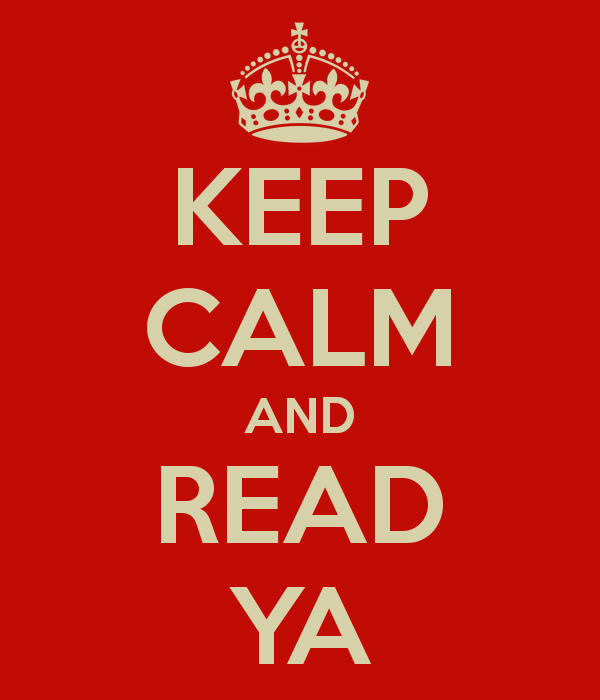 Last Armchair topic, darlings! We've been given free reign to discuss middle grade/young adult books. Here's the thing. I love YA. I love to read it, I love to write it. The depth and breadth of stories and topics that it encompasses is, well, limitless. In terms of character portrayal, understanding of the human condition, and sheer entertainment value, I would put the best of YA against any current literary must-reads. And yes, I've read heaps of literary fiction as well so I'm basing my opinion on actual comparison.
I was thinking about how and why YA novels, which do cross all kinds of storytelling, are shelved together. Except when they're not. If the only constant across YA is the age of the protagonist, why don't all books with teen leads end up in this section? It's not quality of writing. So how come some are categorized as literary fiction, or historical, or fantasy, or whatever, when the ones in the YA section also tell those types of stories?
Then I thought that maybe this could be a sly way to get people who don't want to read YA to read it. To trick them into realizing how much they might like it and give more books a shot.
So, in no particular order, may I present 5 YA reads for readers who don't read YA. In hopes that they then will.
#1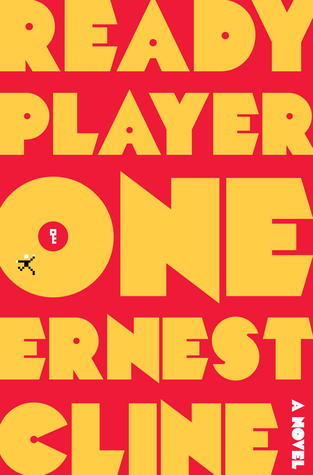 Rise up you ColecoVision lovers, you John Hughes misfits, you multi-sided die owners. You have a new bible – Ready Player One. Read it. Now. High schooler Wade Watts goes on an 1980s pop-culture fueled virtual quest in an economically depressed futuristic society with the fortunes of an deceased Steve Jobs-like billionaire as its prize. Plus this book has tons of hipster cachet – no one will sneer at you for reading a teen book. (As has happened to me on so many occasions. Almost as bad as reading romance.) A classic coming of age tale in a digital age about friendship, love, and finding yourself in the real world.
#2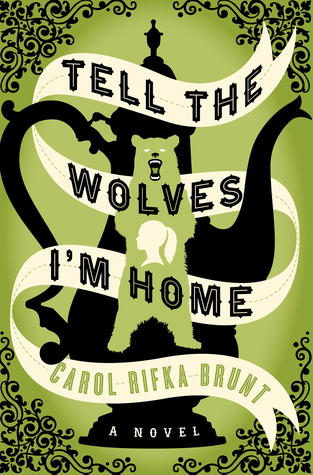 Many of my most profound reading experiences involve me emoting (ie sobbing) uncontrollably. I love the perfect catharsis of losing myself in a story that so absolutely transports me. But it is rare that I resent being forced to return to the real world. That's what happened with Tell The Wolves I'm Home.
I also love books about the 80s. I am a sucker for the pop culture and the music. (See Ready Player One) But there was a dark side to the 80s. That was when we "learned" about AIDS. I put that in quotes because so much was still unknown. So much was hysteria and misinformation and far far too much loss of life. Tell the Wolves deals with one teen girl's loss of her uncle to AIDS. That kicks off the book so I'm not spoiling anything. But it becomes about a surprising friendship she forms and how, through the heartbreak, there is ultimately connection and a precious reaffirmation of life. I thought the prose was beautiful, the characters so flawed and real, and ultimately, such a satisfying and compelling read.
#3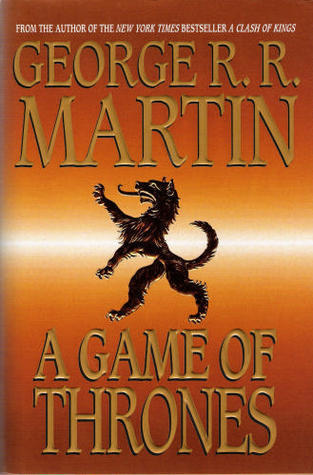 Wha-whaaaat? Oh, yeah, I went there. Do you love the HBO series? Well, how old do you think all those Stark, Snow, and Khaleesi kids are anyhow? Teens (and early teens with some). I'm not going to bother recapping what this series is about. If you don't know, then go back to the cave you've been living in. But if you do know … If you've watched the show and loved these characters? Sure, HBO aged them up … in appearance. Everything else, all their wonderful character qualities are lifted from their younger versions in the books. Look, I've got one word for you – Arya. If she doesn't convince you to read YA, I'm not sure what else to say.
#4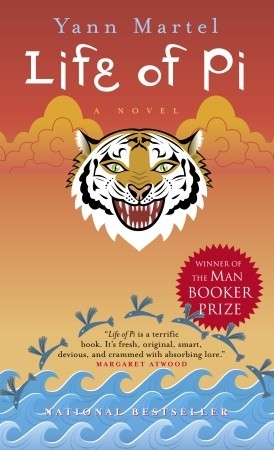 You think I'm cheating now, don't you? Remember my point about the wide range of stories that YA encompasses? Really, the only thing that all YA stories have in common is the age range of the protagonist. It's not about quality of storytelling, or specific genre, or anything other value judgement. There is as much variety as any other type of storytelling. Now, I'm guessing most of you heard at least some of the hoop-la over this book. Maybe saw the movie. Yes, Pi is an adult in the first part, but in the meat of the story, the part we all remember? Isn't he 14? So if you read that book and enjoyed it, and yet won't read YA, maybe think about why.
#5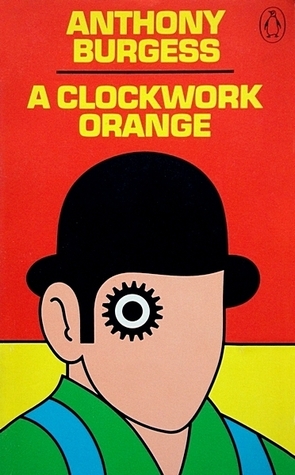 Do all those fangirls clogging up bookstores with their squeals of adoration for The Hunger Game series or Divergent, just make you shake your head? Do you view dystopia as a tired teen novel fad that should go away now? Have you read A Clockwork Orange? This is the dystopia of dystopia stories. A brutal and brilliant treatise on youth culture, violence and state reform, considered one of the greatest works of literature ever. And how old is our protagonist Alex? 15.
Do many of the current YA dystopians approach the insight of this one? Even if you argue no, here's my counter argument: most works of literary fiction don't approach it either. So have you sworn off all of those books because they're not as good? (And I'm not rating HG or Divergent against it, just making a point.)
Please don't dismiss young adult novels because of some preconception that they all feature vampires or love triangles or are somehow less than in any way. They are stories ranging from gritty reality, to fantastical otherness, and from heart-wrenching illuminations about life and loss to hilarious insights on love and belonging.
To paraphrase the John and Yoko, "all I am saying, is give YA a chance."
xo
Tellulah
Subscribe for bonus content and insider scoops!
Twittering away...
Finally worked my way through my TBR pile to Keystone by Dannika Dark and I'm so glad I did! https://t.co/7mNkl5f3dP https://t.co/DQRCBD1xCf
- Sunday Feb 25 - 4:54pm
Husband just remembered that once, when asked what she wanted to be when she grew up, my kid replied, "I wanna be on stilts!" #soproud
- Friday Feb 23 - 9:25pm
https://t.co/1UHQhm57rN Cautiously optimistic about the premise
- Wednesday Feb 21 - 9:20pm
SPOILER ALERT! A fabulous video that you absolutely SHOULD NOT WATCH if you have not yet seen The Good Place s1 fin… https://t.co/Jqf3UnxHg3
- Tuesday Feb 20 - 4:15am
Lose yourself in a funny, sexy urban fantasy romance! The Unlikeable Demon Hunter: Crave releases Feb 20 and to cel… https://t.co/WPcUSnVRRu
- Sunday Feb 18 - 4:56pm
Tellulah's Old Darlings