2015 was the year I became addicted to Korean dramas – mostly the romantic comedy series they produce. With the holidays coming up, I thought I'd share my top five favs that you should all go out and binge watch. Now.
#5: Full House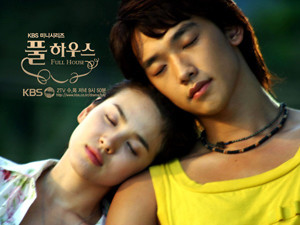 You need to start off with a whopping suspension of disbelief with this show. Ji-Eun, an aspiring screenwriter lives in this huge home built by her dad called Full House. Her two best friends connive to send her on a trip and sell the house out from under her to an arrogant movie star. (It's the fact she remains friends with them that gets me.) Let the battle of wits, love square (versus triangle), and secrets commence!
#4 Secret Garden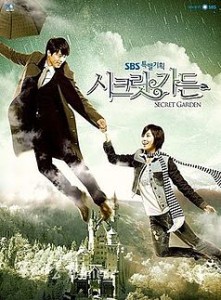 The poster makes me think of Mary Poppins, and while there is an element of magic realism, our main character Gil Ra-Im is no loveable nanny. She's a kick-ass stunt woman who attracts the attention of uber-arrogant department store CEO Kim Joo-won. I love the fact that she can kick his butt but he can out-stubborn her. Plus there's the whole prince falling (reluctantly and obnoxiously) in love with the pauper. Let the fun begin!
#3: My Name is Kim Sam-soon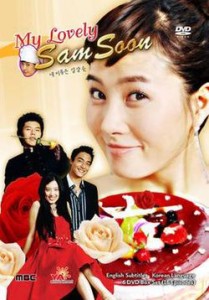 A very Bridget Jones' Diary vibe with this one, it's where I first fell for the arrogant charms of actor Hyun Bin (who also starred in Secret Garden.) Kim Sam-soon is a chubby (by Korean standards but how refreshing to see in these dramas!) chef with a very old-fashioned name that she hates. The hilarious and extremely humiliating dumping she experiences on Christmas eve is witnessed by snooty French restaurant owner Hyun Jin-heon. He may think she's a train wreck but circumstances conspire to have him hire her as his pastry chef. A simply great show.
#3 (TIED) Personal Taste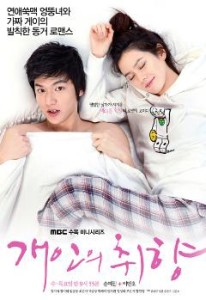 I lied. I'm giving you six shows because this one absolutely needs to be on the list. Not only (but yeah, especially because it stars the irresistibly hot Lee Min-Ho) but because it's a hell of a good time. Jeon Jin-ho is a talented architect who though superior in talent, keeps losing contracts to rich and connected Chang-ryul. Desperate to win a certain bid and keep his firm afloat, he poses as a gay dude in order to become the roommate of zany furniture designer Park Ke-in. Her dad just happened to be the architect of this amazing home that no one has seen into and whose floorplan may give Jeon Hin-ho the winning design. Falling in love with (not-so) gay roommate hijinx commence!
#2 The 1st Shop of Coffee Prince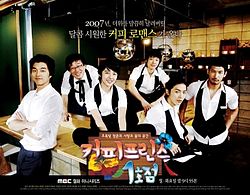 Really my love of this show is so close to that of my top pick that it might as well be a tie. Spunky big-hearted tomboy Go Eun-chan is a girl with an overdeveloped sense of responsibility and the weight of her family's existence on her shoulders. Mistaken for a boy by rich slacker Choi Han-kyul, he hires her (him) to help deflect all the matchmaking schemes of his family. If he's gay then he's safe from marriage, right? Well, those shenanigans lead to him offering Go Eun-chan a job at the all-male staffed coffee shop he's forced to run under threat of losing his inheritance. What's our heroine to do but accept and hope the secret doesn't come out? What's amazing about this show is how Choi Han-kyul starts falling for her, even thinking she's a boy, and we see his struggles around that. I love love love this show so very much and cannot recommend it enough!
#1 Boys Over Flowers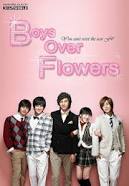 The gateway drug to all Korean romcom dramas. The crack with crack topping, my daughter and I devoured this. Spitfire poor girl Geum Jan Di saves a boy from killing himself at Korea's ultimate snooty rich school. He was a target of the notorious F4 boys – rich, entitled, super-arrogant bullies. Her reward? Being forced by her parents to accept a scholarship to this minefield of an institution where she immediately takes on head bully Gu Jun Pyo. Both Lee Min-ho as Jun Pyo and Ku Hye-sun as Jan Di are remarkable in these roles. Their animosity and attraction crackle and it's insanely fun to watch the fireworks fly. Throw in awesome sidekicks and love drama abounds. You will not regret the time spent.
There you have it, Darlings! You're welcome.
xo
Tellulah
Subscribe for bonus content and insider scoops!
Tellulah's Old Darlings